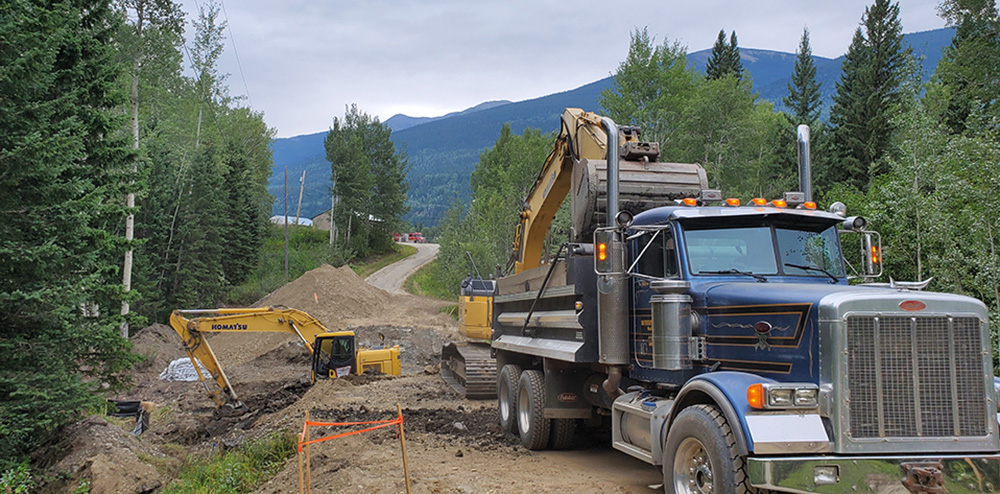 By Andrea Arnold
Road access to the airport in McBride is closed for repairs due to a culvert replacement at the Shelby Creek crossing.
The work began Monday August 16, 2021.
"The previously existing culvert did not have the capacity for spring runoff," said Public Works Operations Manager John Peterson. "It is past its effective life, and is rusted out along the bottom."
In the 2019 McBride Charlie Leake Airport Development Plan, the replacement of the culvert was identified as a necessary step during the proposed improvements to the airport.
The report said, "the Village has identified replacement of a culvert under the airport access road as a critical infrastructure priority to mitigate potential flood and road washout risk that would threaten the only road access to the airport."
The new culvert would bring the creek crossing into compliance with provincial and federal regulations. The project is being supported by a BC Air Access grant.
The closure is expected to remain in effect until September 4, 2021. Throughout the project, there is no vehicle or pedestrian access, no fuel available, and no flights in and out. There is a plan in place should the need for emergency services arise.