By Andrea Arnold
---
Road ban season in the Village of McBride began at midnight on March 9, 2021. Most of the village is under a 50% legal axle limit restriction.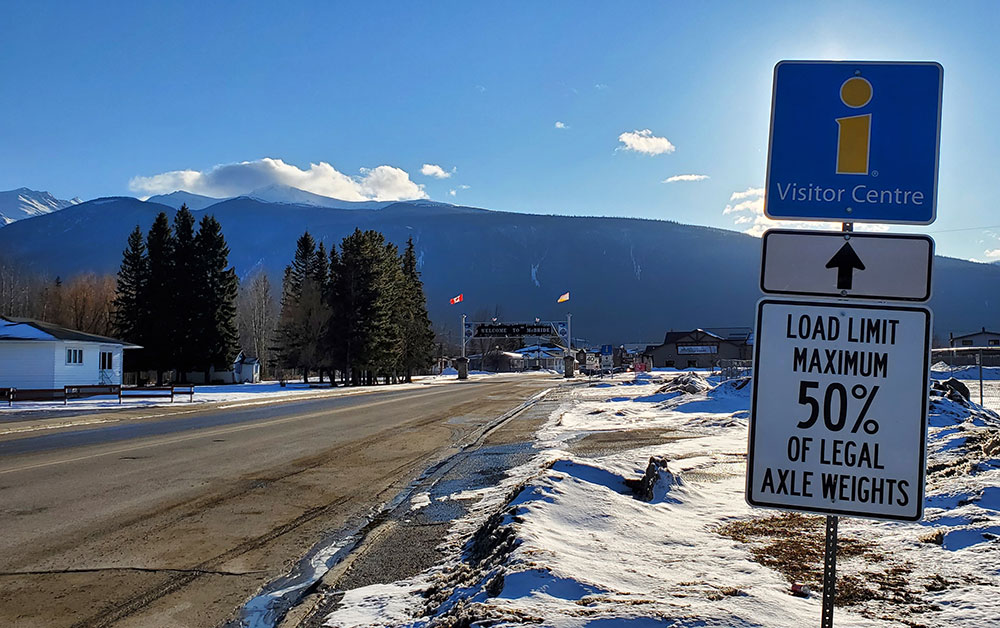 "Due to over-saturation causing increased instability of the roadways in the last few years, I made the decision to go from the 70% the community usually sees, to 50% to help protect the infrastructure," said Public Works Operations Manager John Peterson.
"We left 1st Ave with 100% as it is an asphalt road, and CN uses it as an access point," Peterson said.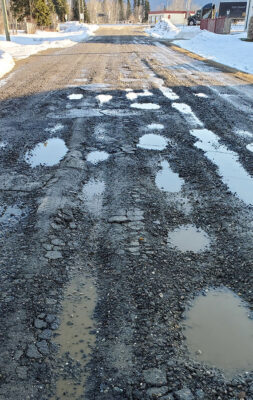 The frontage roads remain fully accessible to allow the large truck traffic to continue; other vehicles exempt from the regulation include commercial vehicles making deliveries into the community and all emergency vehicles.
It's expected that all other commercial operators abide by the restrictions until they are lifted after the wet season.
The decision as to when the restrictions come into place is determined by ultrasound tests run by the Ministry of Transportation Infrastructure. When they decide to implement bans on roads outside village limits, the village follows suit. Often, signs are posted, however, in cases where signs are not posted, it is the responsibility of the driver of any commercial vehicle to research the restrictions that may be in place before proceeding.
These bans are important because as roads dry after a wet season, the bond between the surface and the ground breaks up. Continuous use at that point results in deeper issues, and more expensive repairs. Once the ground has dried enough, the bans will be lifted. However, it is possible for specific locations to have restrictions placed on it at any time of the year, if conditions warrant it.
"It is because of this, that we aim to reduce usage at these times, to allow for thorough drying, helping to preserve the integrity of the road way," Peterson said.