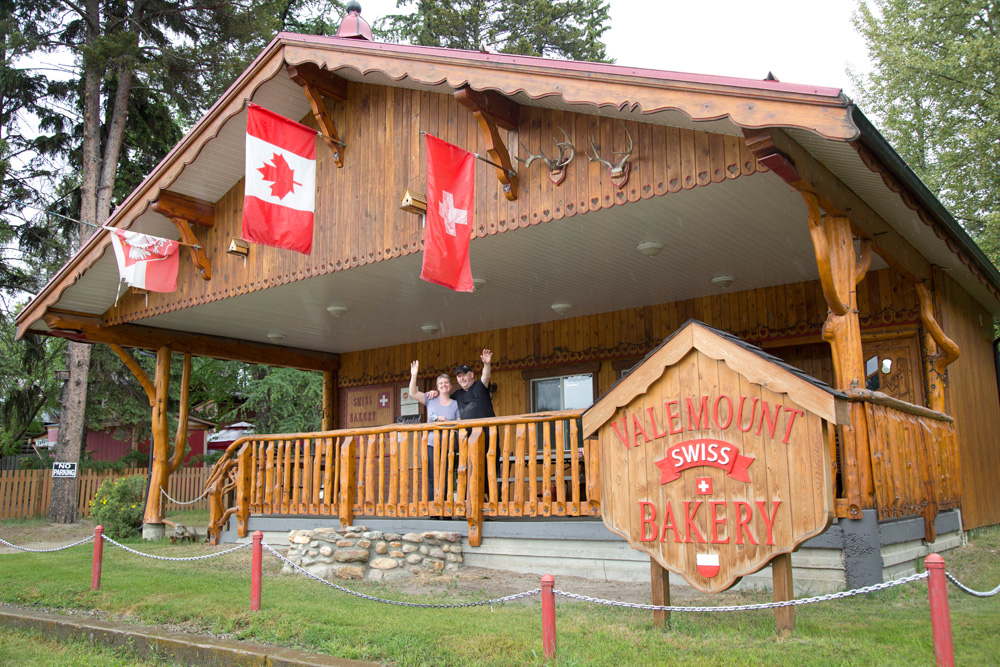 By Laura Keil
The Valemount Swiss Bakery has sold.
After 11 years in Valemount, Bogdan Wasaznik and Silvia Jungo are hanging up their aprons and putting the business in the hands of Tim Haus and Susan Umstot of Dunster, BC.
"We were always hoping we'd find a local buyer," said Jungo. "Having found them now during a pandemic shows a lot of courage by the new owner."
Haus has worked most recently at the Dunster Community Forest mill and Umstot is a primary care nurse in McBride. They have two children, Aziz, 10, and Akinai, 7.
Haus, an engineer by trade, has experience working in a commercial kitchen, a coffee shop and a sausage factory and loved all of these experiences. The bakery was a perfect fit.
"This has always been a dream of mine," he said.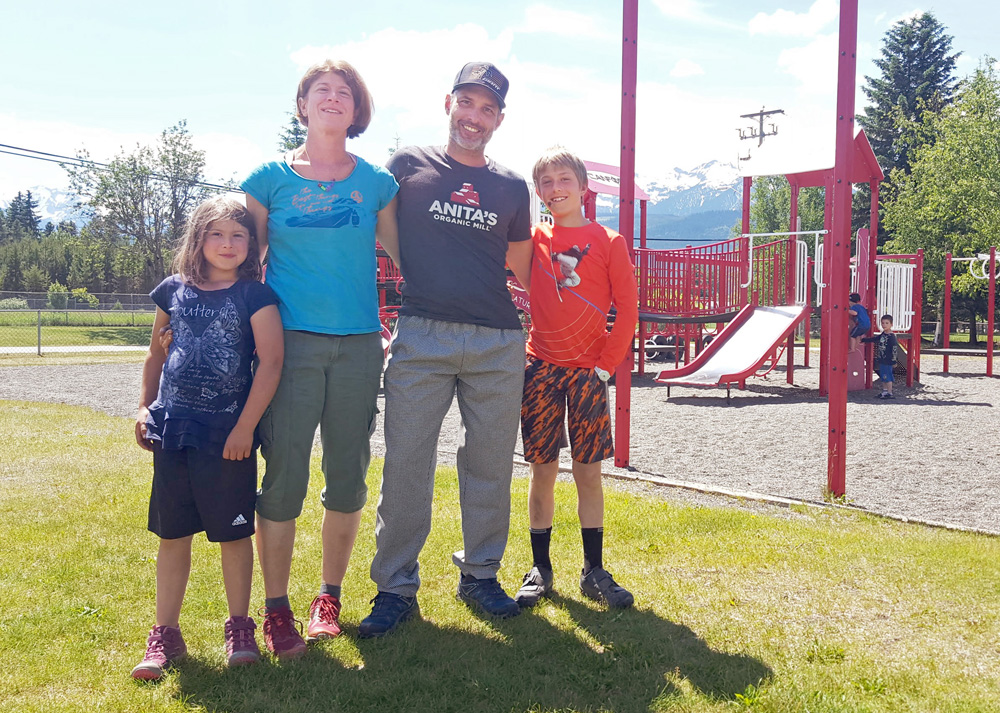 Haus said they plan to make the bakery more family-friendly by opening up the front space and having change tables available. They plan to install an electric-vehicle charging station in front of the bakery, partly because they have an electric car, but also to attract more highway traffic. They will also cater to bike park users, and are themselves avid bikers. They discovered Dunster on a long-distance bike trip eight years ago.
As far as food goes, Haus says he will design two menus—a quick menu for to-go items and a slower menu.
They plan to have more organic products, BC deli meats, a variety of cheeses and new items like pretzel buns. They will continue having breads and baking, including a new sprouted grain loaf that takes four days to make.
He said their quick menu will have things like sandwiches, but more the European style.
With Umstot continuing her job as a nurse, Haus will be manning the bakery himself or with an employee once demand grows. Haus plans to open the bakery four days a week, Friday to Monday. The hours will be 8-4 Fri-Sun and 8-2 Mondays and they hope to open by mid-July after renovations are completed. He plans to do deliveries to Tete Jaune, Dunster and McBride after the end of his shift Mondays.
A new beginning
Silvia and Bogdan look forward to spending time at their property in Newfoundland where they hope to hike, relax and try fishing.
Recent health issues have reminded them of the value of life.
"We realized just how precious it is," Jungo says.
They look forward to retiring from the gruelling schedule demanded by the bakery. Bogdan would start baking between 8pm and 11pm the night before, and bake all night.
"The craziest seasons were 8pm until the next day at 1pm," Silvia said of Bogdan's schedule. The bakery opened to customers at 5am and stayed open until late afternoon.
"We always said, 'we'll do a good job or we're out,'" Bogdan said of the high bar they set for themselves.
Silvia said they've had "an amazing 11 years."
"The community treated us amazing; we tried to treat the people well as well; so you give a lot and you get a lot."
The pair would like to thank Valemount and the entire Robson Valley and Jasper for their support over the years.
"There are way too many amazing customers to mention by name," Jungo said.