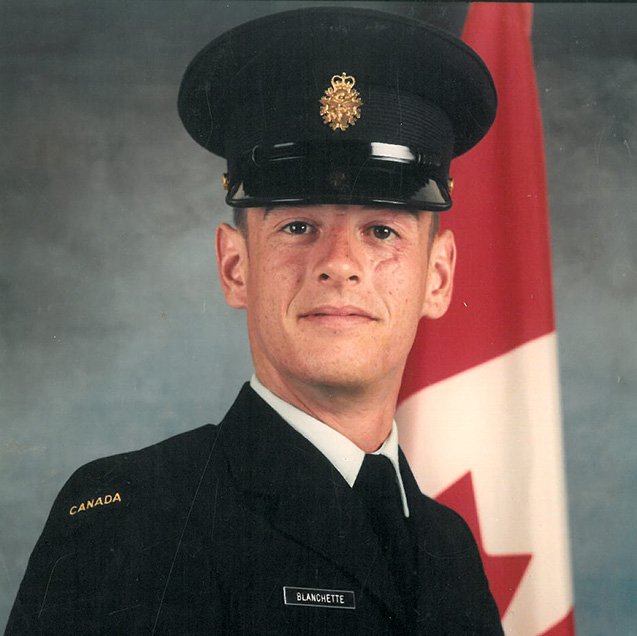 By Jane Shaw
---
David Blanchette of Valemount joined the canadian Armed Forces at Kamloops, BC in 1983 as a full time class C Navy Reservist, and was soon sent to Cornwallis, NS. For 12 weeks of basic training. Halifax, NS was his next temporary home as he pursued his career as a naval radar plotter. He joined his 1st ship, HMCS Mackenzie in Esquimalt, BC in January, 1984. For the next 17 years sailed with almost every ship on the West Coast.
"I've seen most of the World by ship" he said.
Incidentally, the HMCS Mackenzie is named after the Yukon's mighty Mackenzie River. During his time with the Navy, Blachette also assumed the role of Advanced Shipborne Air Traffic Controller.
Following his naval duties, he became a Company Sergeant Major at a Training School in St. Jean, Quebec. Blanchette ended his career at National Defense Headquarters in Ottawa in July 2004.
"I loved the navy and, if I could, would go back in a minute" he said.
Veteran's Voices in published in partnership with our local legions.