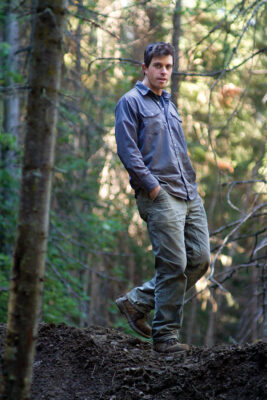 By Andru McCracken

---
Andreas Thoni's first crack at building trails was in Jasper as a kid, and the trails he and his school friends built in the bush were constantly being torn down and erased by park staff. 20 years later, people pay his company to build infrastructure in some of the most sensitive and remote parks in the province.
When Andreas moved to Valemount in 1999, he was still in high school, and he couldn't believe his good fortune: trail building here was welcome.
Thoni's company Robson Design Build is winning contracts around the British Columbia to build new trails, bridges and infrastructure in the most remote and sensitive regions.
"When we moved to Valemount we started building trails, because we had the freedom to do so and building trails is how this whole business has evolved," he said.
Thoni's company, initially called Robson Energy Services, started as an oilfield equipment rental company in 2012, but his passion for the oil sector wasn't strong. In 2013 he began working on trails at the Valemount Bike Park (a project he set in motion by raising funds to have a master development plan drafted; a downhill trail he built bears his name).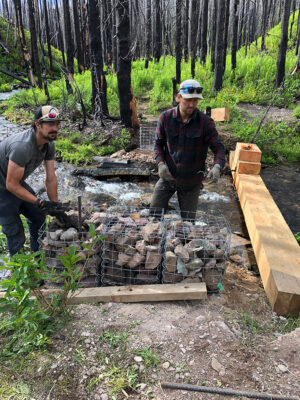 The company, now called Robson Design Build, has set up shop on Valemount's burgeoning 5th Avenue, right next to Underwriter's Insurance and across from the bank.

"We don't really need a storefront; it's not integral to how we get our business, but we're enjoying being downtown. It's super convenient," said Thoni.

"It's nice being amongst everyone else who's working right beside you, you just feel inclined to work hard," said Jenna Jackson, Thoni's partner.

The business, powered by an ensemble of highly skilled locals, is a Valemount success story with a pretty low profile.

Andreas Thoni seems to be the Chief Executive Officer but he prefers to call himself an estimator. His partner, Jackson, plays a role spanning human resources, safety, accountant and administration. Thoni and Jackson play down their roles and play up the host of locals, like Sean Carson, Tom Jamin and Zac Ruttiman whose special skills help pull off major projects in out of the way places.

"Our construction started very humbly with trails here and bridges; now it's expanding at a pretty rapid pace. We're focusing on institutional, commercial and civil construction," said Thoni.

To date the company has specialized in bridges over streams of all types, suspension, steel, I-beam, and aluminum truss. The company's first big bridge project was a pedestrian bridge on Valemount's hiking and biking trail system over Swift Creek.

Growing up in Valemount has given Thoni a familiarity with using helicopters to bring materials into remote locations and that knowledge has been put to good use.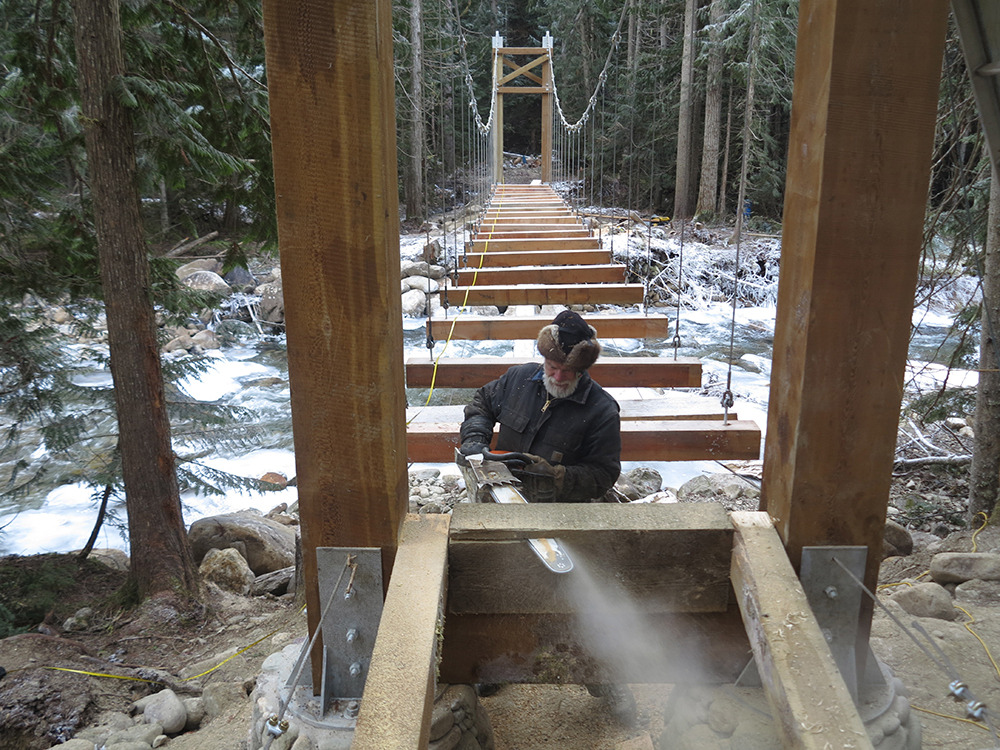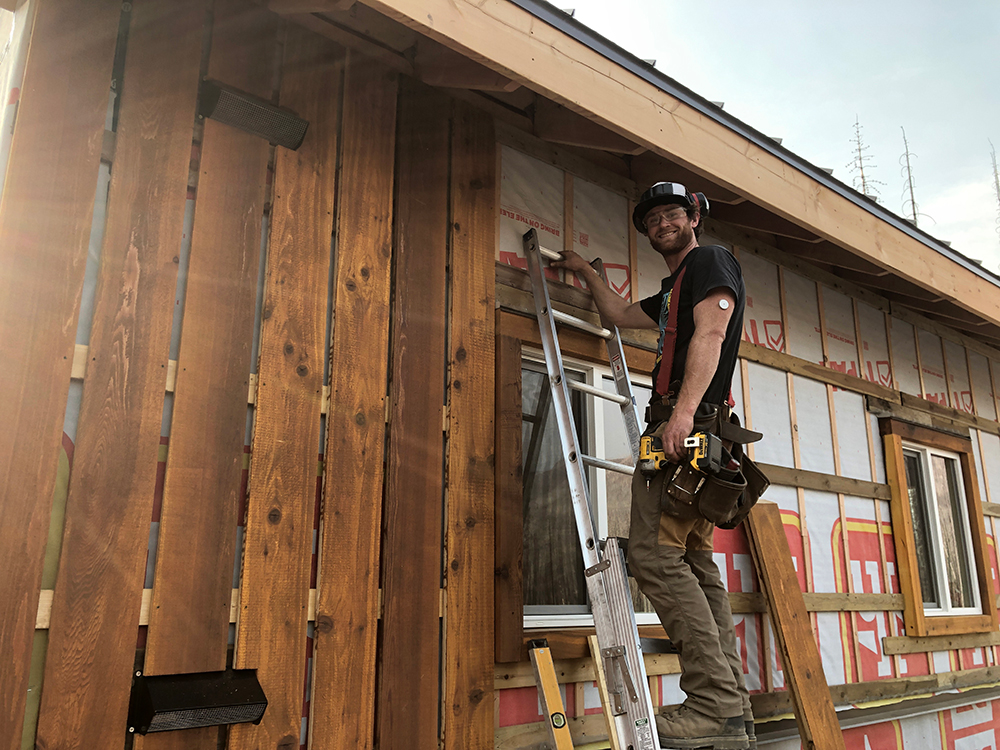 West Coast Trail
While the West Coast Trail has yet to reopen in the wake of the pandemic, Thoni and his crew have built and finished a massive bridge on the route, the third largest pedestrian suspension bridge in British Columbia.
The bridge cuts out a notorious section, making the challenging trail a little more manageable.
While on site, Thoni's crew, the only other people on the trail for kilometres, played a role in helping a number of injured parties.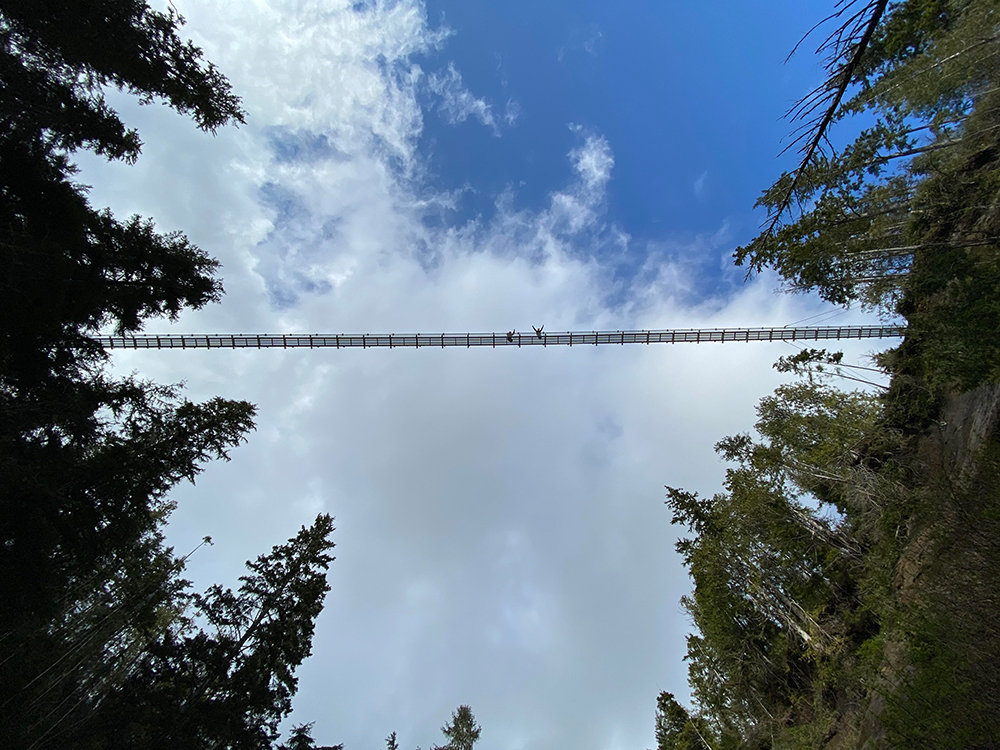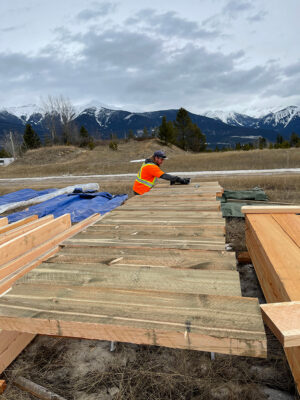 Akamina-Kishinena
The project Thoni is most proud of is the rebuilding of infrastructure in Akamina-Kishinena Park adjacent to Waterton Lakes National Park in the south east corner of the province.

The provincial park had been ravaged by a wildfire, and Robson Design Build won the contract to build it back.

"That project had a really good team on it, we executed it perfectly to schedule and we did really well on it," he said.

It included nine timber bridges and an extraordinary ranger cabin.

"It was just a cabin but it had all the amenities of your home, the picture perfect off grid cabin. Solar, a gravity water system and a full propane shower," he said.

The project played to one of the company's strengths: using helicopters for remote access.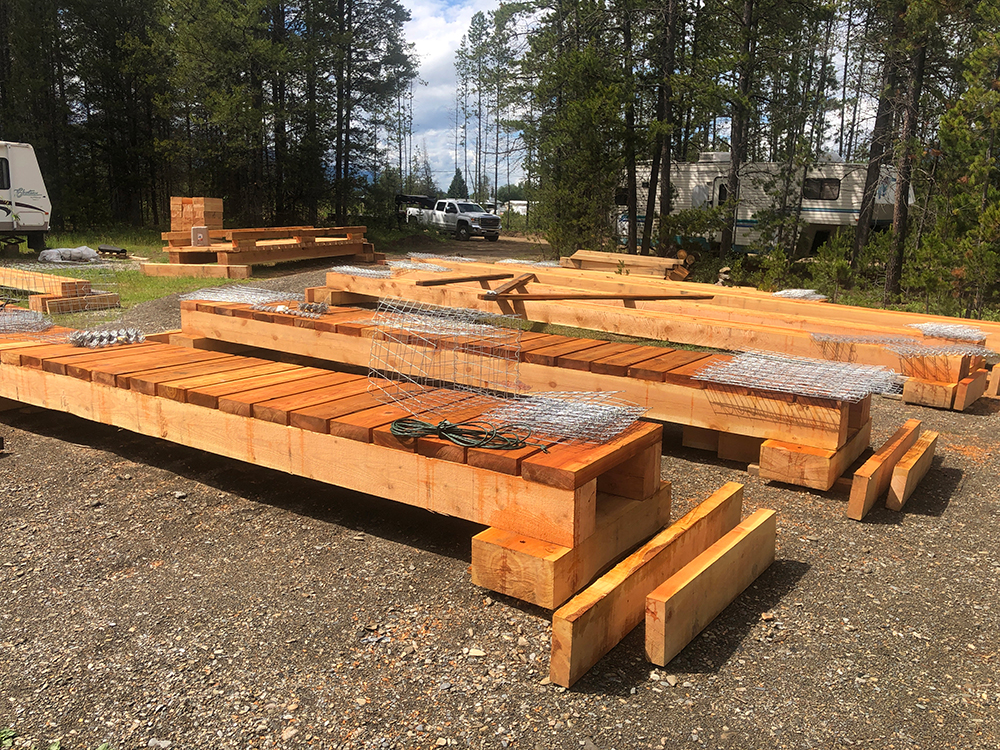 Thoni said that projects that require helicopters are intimidating for contractors without experience using them.
Industrial strength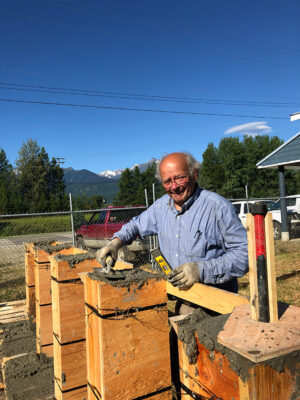 Thoni said that his company has recently started renting a plot of land in the Valemount Industrial Park.

"The board is very accommodating for businesses that have unique needs and it's helped us out," he said.

Many of the bridges the company makes require big timbers. Thoni said he looks forward to being adjacent to the new Valemount mill under construction at the industrial park.

Cultivating local talent
Jackson said that while the projects aren't usually based in Valemount, they use local subtrades, source local supplies and do as much as possible to keep the economic benefit local.

"We hope to provide some pretty good work opportunities in the future as we grow the local talent," said Jackson.
See more photos below: