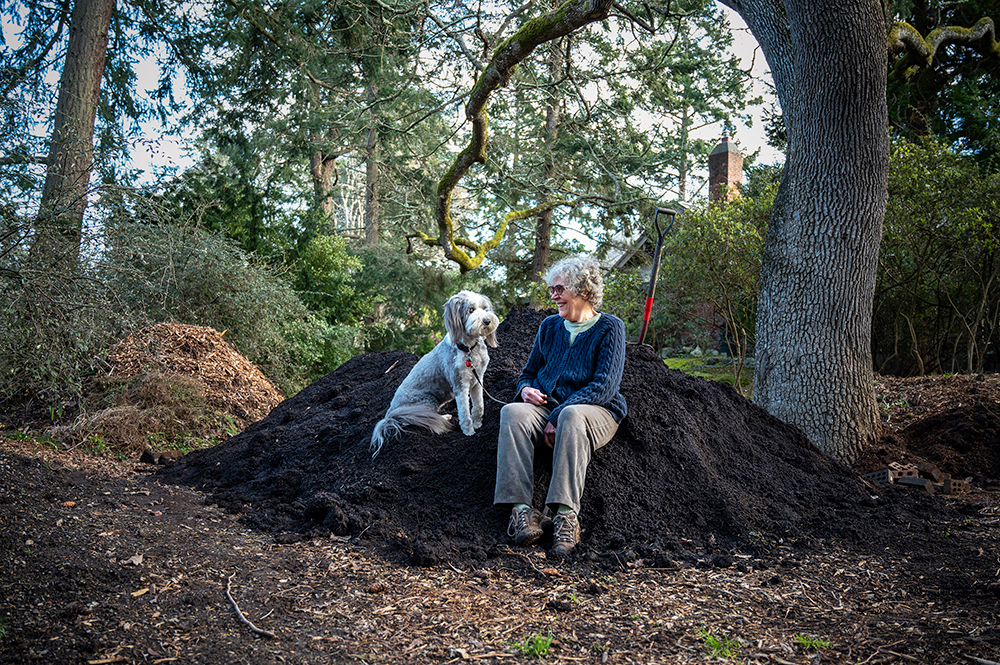 Hello Laura and Andru,
I am writing to comment on what a good job you are doing on the newspaper. It has been a very long time since I have seen a copy.
I enjoyed the article about the Zimmerman anniversary celebration. We moved to a farm on Mountain View Road in the 60s and the Zimmermans were our next-door neighbours—and wonderful, helpful neighbours. I knew nothing about farming and was completely unsuited for what needed to be done, and the Zimmermans (or their children) were always there to lend a helping hand.
We lived on the farm for 15 years and now I live in Victoria. Perhaps some of your readers would be interested in my little garden film. You can view it by going to hestewart.com. I did learn much about vegetable gardening while living on the farm, for we had a huge and beautiful big garden. We could grow much better vegetables there than here in Victoria. I think the combination of good soil, heaps of sheep manure, long days, and beautiful summer rains were perfect for growing.
I have written and illustrated a book about my northern farm adventures. More information about Berkeley to the Barnyard can be found on my website.
I hope all continues to go well for you and your valley neighbours,
Helen Stewart,
Victoria, BC