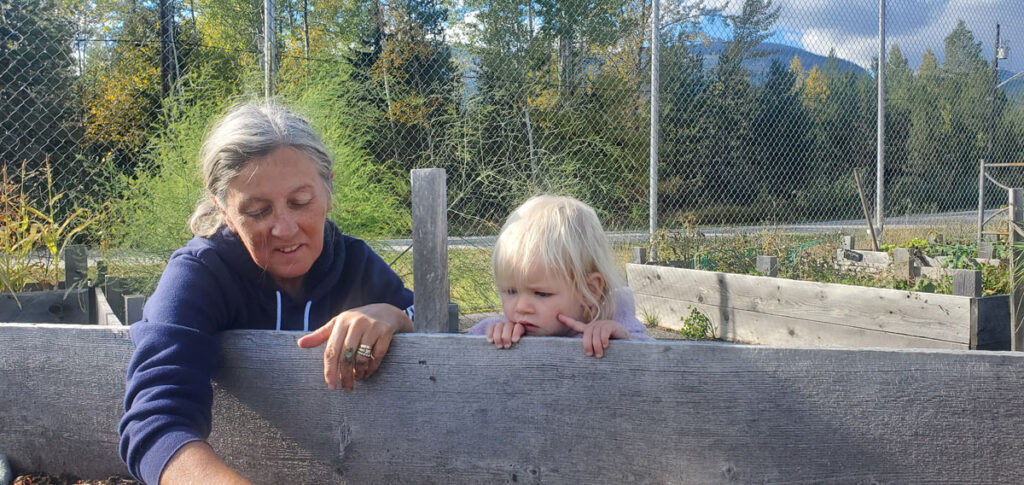 Submitted by Lee Onslow
Another successful gardening season was enjoyed by the members of the Blue River Community Garden. Our 2023 garden season began early spring when the Blue River Elementary Students started seedlings in their indoor garden classroom. The students planted a variety of vegetables, herbs and flowers which were then transplanted into the community garden's raised beds.
The Blue River Community Garden provides opportunities for recreational gardening and food production as well as garden education for the elementary school students. Over the years the community garden has become a gathering place for residents and visitors to enjoy. We have a screened in gazebo, a large rock flower garden, and 44 garden boxes as well as very comfortable furniture and a vegetable was station. It's quite the place!
All are welcome to come to the Blue River Community Garden! Volunteers have painted yellow smiley faces on the community boxes that are free for anyone to enjoy a fresh snack! The other boxes are used by the volunteers for their individual gardening enjoyment, and we would ask that you look – but to please not take anything from those boxes.
Our community garden would not have been possible without the support of many different organizations and community members. Of special note is the North Thompson Communities Foundation. The foundation has provided annual financial support to our garden projects since 2018. This year the foundation provided the garden with the money needed to purchase top quality soil which was used to fill three large flower boxes that were donated by Ledcor. As well the soil is being used to top up our rock garden and other garden boxes. We have an automatic watering system that was funded through the Trans Mountain community investment program and it sure makes our garden more enjoyable!