By Andru McCracken
---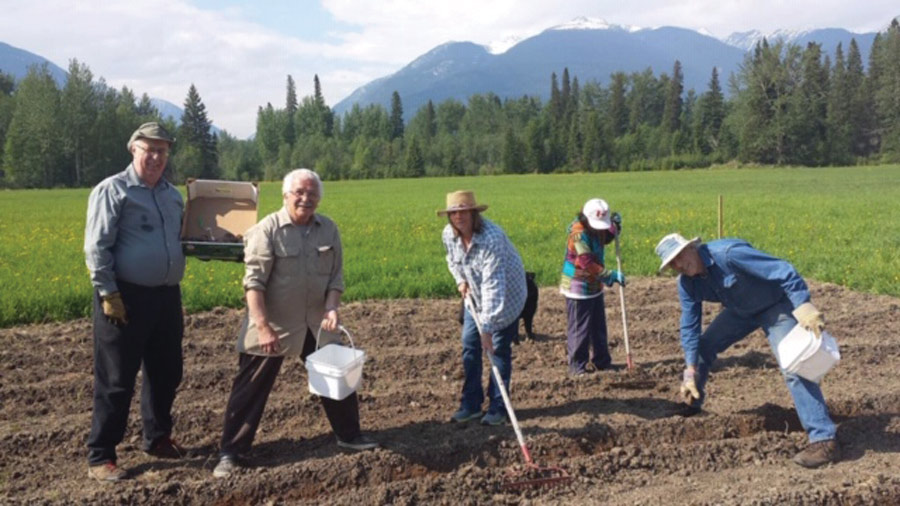 When he saw blackened tubers last season, the Open Gate Garden's potato man, Vern Pawloske, knew something was up. He quickly deployed a technique passed down to him to save the unimpacted plants. Had the farmers of the Irish potato famine known the same trick in 1845 it would have saved a million lives, notes Pawloske. Most of the potatoes were saved and the Open Gate Garden harvested 800 pounds, but it became clear: the garden would have to move for the coming year.
So Pawloske offered up his farm.
President of the Open Gate Garden Penny Rivard is grateful.
"We're really thankful he offered his property. He plays a big role even though he doesn't need a garden bed," said Rivard. "His expertise on farming is amazing."
The Open Gate Garden planted potatoes on Saturday.
Whether or not Pawloske's farm can grow enough potatoes is not in question. In the 1970s his family produced 20 tonnes of potatoes, 7 tonnes of carrots (and a variety of other root veggies) annually. But they weren't marketed as fresh local veggies. They washed, weighed and bagged the carrots and the Overwaitea grocery store supplied bags marked 'produced in California.'
"It was illegal to do it," chuckles Pawloske.
His family delivered veggies to the grocery store twice a week.
One of the founders of the Open Gate Garden Nancy Taylor said it's a crime that residents ship in potatoes from outside.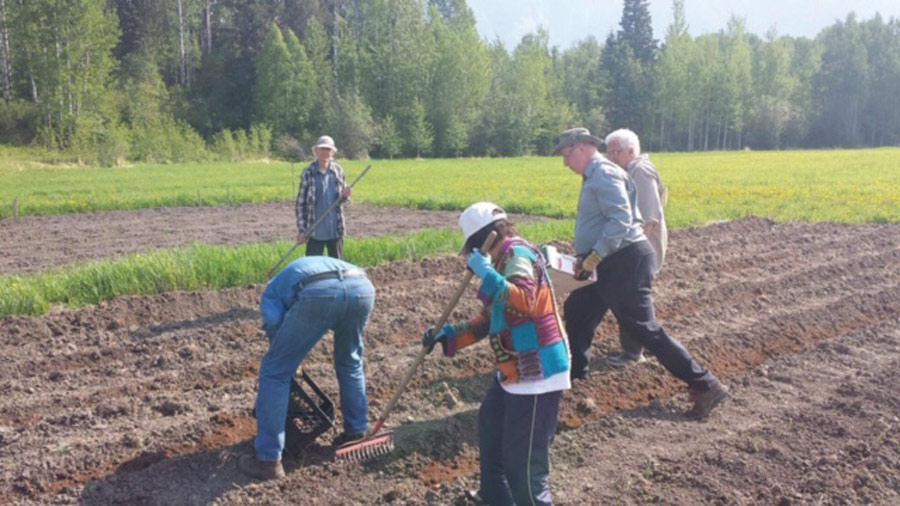 "In this valley we shouldn't be buying potatoes. We have the ability to grow potatoes for everybody that lives here," she said. "We don't need to burn fossil fuels to bring potatoes to the valley."
Pawloske knows as much and his family's farm needed minimal soil amendments to grow great produce.
"It's good land along the Beaver River," he said.
Pawloske's grandparents and parents were commercial potato producers and he picked up the knowledge.
When his father passed on in 1977 Pawloske gave up farming to focus on other farm crops, such as hay and timber.