By Andru McCracken
---
David Lerch cleans up the ditches each spring, picking up bottles along the road near his house in Cedarside, but this year he noticed something a little different. Typically he'd find two or three mickeys a long a stretch of road near his house, this year he found 50. Twenty four mickeys of Smirnoff Vodka and 26 mickeys of Fireball (two were actually 26oz bottles).
Lerch said wonders if the drastic uptick in hard liquor bottles in along a 3km stretch of road are correlated to the new pipeline camp, just a few kilometres away and he worries that it signals and uptick in drunk driving in the area.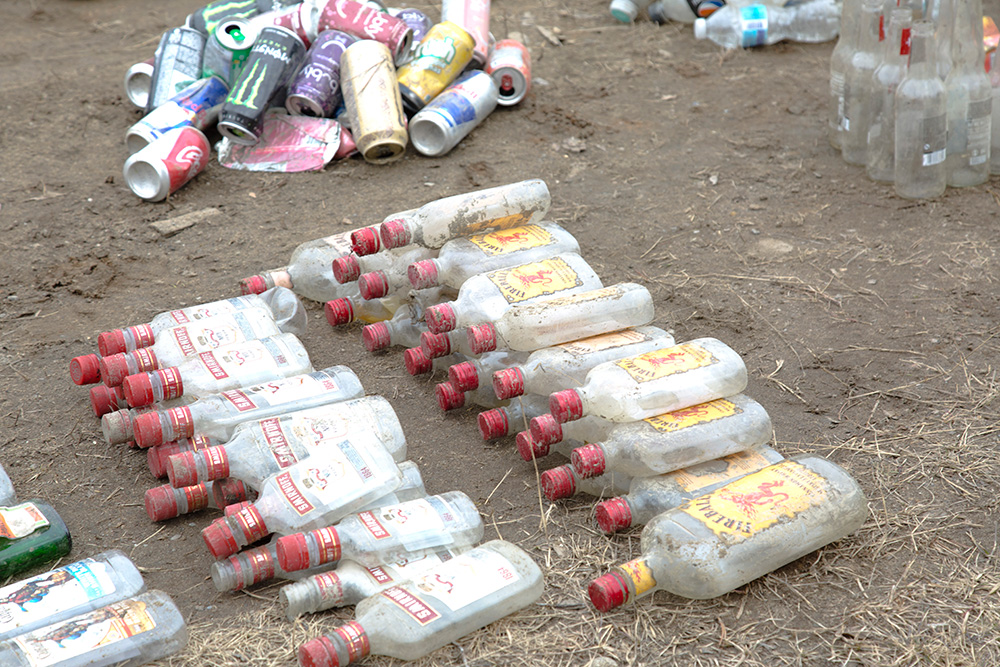 His main concern is for his family who are often driving along that same road, and he wonders how many people are downing mickeys on their way to or from work.
The beer cans and the proportion of other cans are pretty usual, it's the hard liquor containers that aren't typically found on the roadside.
Lerch wanted to convey how the results of his collections were so odd, so he decided to do approximately the same distance on the highway and compare the results, and he said it shows that something is up.

Cedarside Road
(between Highway 16 and Whiskey Fill Road ~ 2km)
226 alc cans
11x alc bottles
34xnon alc cans
50x mickey alc bottles
31x pop or no alc bottles
9x wine bottles
2x juice boxes
2x non alc bottles
Highway 16
(Starratt Sanctuary to CMH Lodge access ~2km)
219 alc cans
125 non alc bottles plastic
85 non alc cans
7x alc beer glass bottles
4x large wine/ hard liq bottles.
10x mickeys found mostly town side
1x milk 2 go
1x juice box
Lerch said he only found two juice boxes.
"Any of you guys that drink juice, good on you," he said.
The money earned from the bottles goes to his kids college fund, but he'd much prefer it if people didn't throw their litter out the window at all.
His takeaway from the findings is pretty clear.
"Its safer to drive the highway than side roads these days," said Lerch.