By Laura Keil
---
It starts with a 13-year-old girl living alone in an alpine hut in the Austrian Alps—a girl who loves to read and loves animals—and ends up in the present with a Valemount farmer who writes poems.
But between those two, the writing part was never certain for Maria Lerch.
It wasn't until after her eldest son's death, that Lerch began to set words to the page in earnest.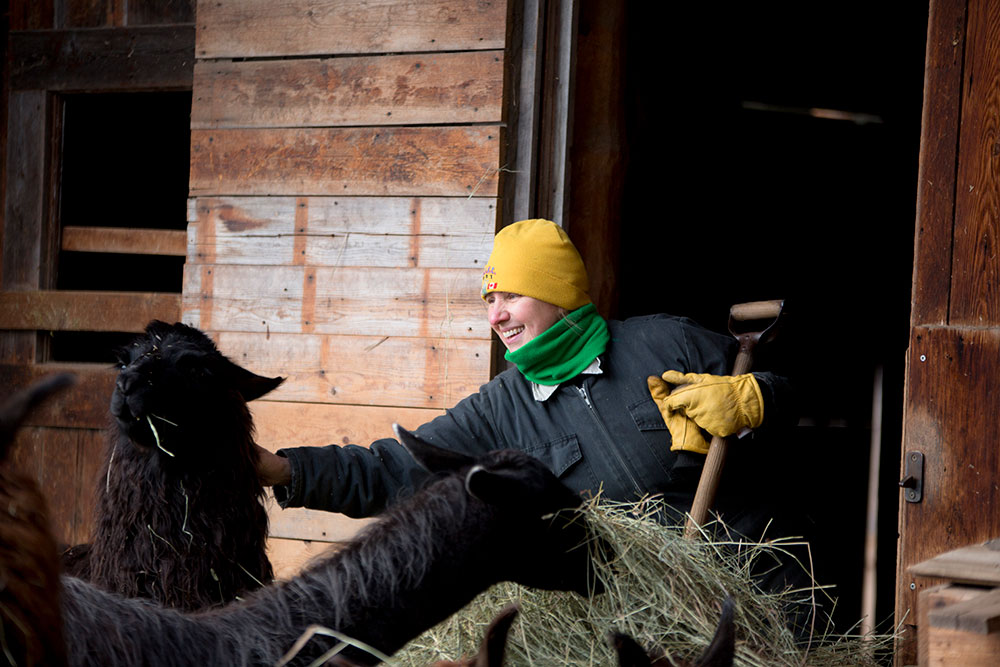 "Jimmy said, 'Mom, you've got to start sometime. You can't wait forever.'"
When Jimmy, not yet 28 years old, passed away, Lerch realized that she herself had about 30 years left to live. Once the memorials were finished, and her children were back in school, once she was back on the farm tending to the animals, she felt her grief in its full force—and a need to put it into words.
"Until then, I hadn't had time to grieve. I had to be the strong one—the one others could lean on," she said. When they flew to Austria to hold a memorial there, one of the most difficult parts was facing her parents. Jimmy had been their first grandchild.
In her grief, Lerch was surprised the words came out as poems. It was through these poems that she began to heal and find gratitude.
"Instead of focusing on the loss, I had to learn to see the years we had with Jimmy as a gift. And when you shift this thought process you are a much happier person."
On her farm, Lerch spends several hours each day feeding and tending her animals: 100 chickens, 14 llamas, seven cattle, three horses, seven pigs, four dogs, a cat and, for a brief time, an injured seagull called Johnny.
On a December day on the farm, Lerch leads me through the farmyard during her daily routine. She speaks to many of the animals by name and pets them—even the distrustful llamas that give her the side-eye.
Lerch now has two books out, and is working on a third. Her second book, which came out earlier this year, is called Changes. Both her first and second book dip into her love of animals and strong connection to nature. One poem in Changes is about a pineapple plant she grows inside her house. Another is from the perspective of a tree that has witnessed a long history in the valley.
It also includes many details from her farm.
"It always amazes me how fast the calf is born and a minute later it walks."
One poem is simply about the smells of her childhood in the Austrian alps.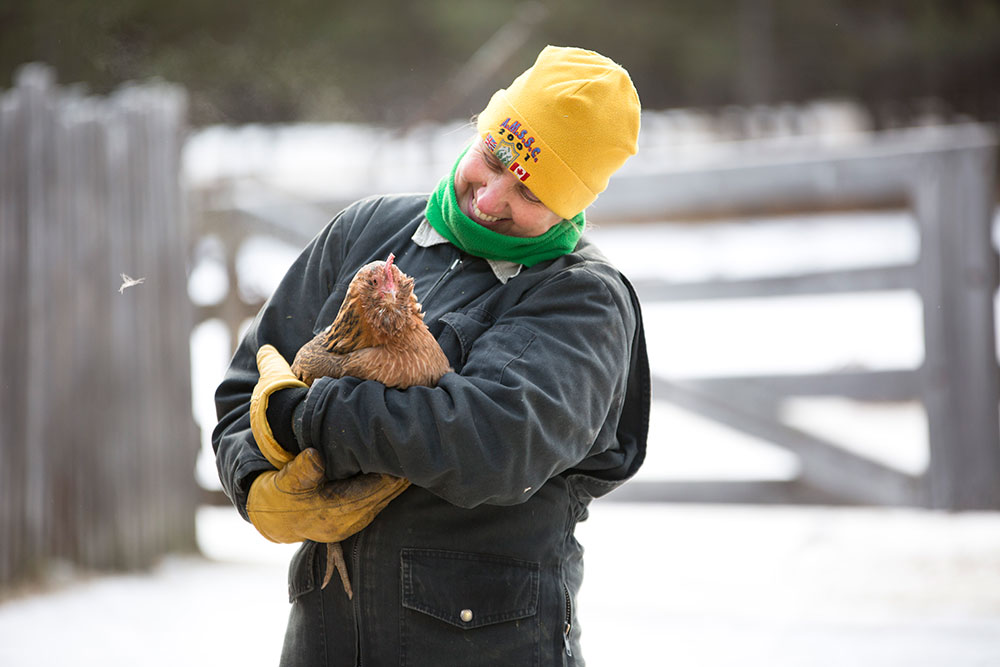 She has translated her books into German and the Austrian dialect of her hometown.
The language was something that initially held her back from writing.
"You come from another country and you speak another language and you're not really sure you can do it. But the poems, they come from the heart and so it doesn't really matter."
The books have been a wild success in her hometown.
"My mom is my sales manager," she says and laughs. Next to the butter, schnapps and other farm products, her mother sells Lerch's books.
"Changes," and her first book "For the Love of it!" is available at the Goat, Infinity Office and Health, the Dunster Store, and at her home.