By Andrea Arnold
---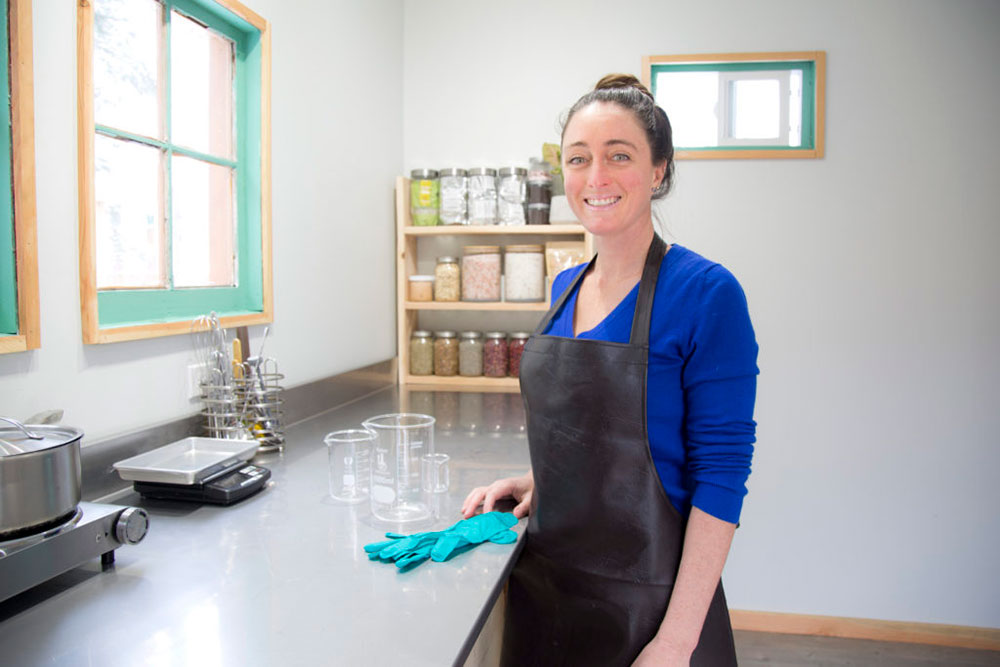 Sherri Houghton, of Valemount's Emerald Earth Organic Spa, says she is thrilled to be recognized by Small Business BC through three nominations in the 2021 SBBC Awards. She has been nominated for Best Solopreneur, Best Immigrant Entrepreneur, and the Premier's People's Choice Award.
Nominations can either come from within a small business, from a client, or a member of the public who sees the hard work from the outside and wants to have it publicly recognized. Houghton didn't nominate herself. "Being nominated proves to me and the community that I am serious about being a business owner," she said. "This is a real business."
She first received notice that she had been nominated for Best Solopreneur. "I am excited to be acknowledged for all the hard work myself, and others, do to create small businesses," she said. Houghton has been building the business in Valemount for the past two years, completely on her own. "I have not hired anyone," she said. "It has been a lot of work and a lot of learning."
Each area of the company–product creation, marketing, sales, spa management, bookkeeping, and all other aspects of business ownership–she has learned along the way.
It was while completing the process for this first nomination that it became clear that she also qualified for a second, Best Immigrant Entrepreneur. "I haven't thought of myself as an immigrant, but I guess I am," she said.
Houghton moved to Canada 10 years ago from Australia. In Australia she was a certified Naturopath and Massage Therapist. Due to regulations she has not been able to continue on with those titles here in Canada. Part of her journey has included figuring out a way to use these skills to find her place in Canada. In a workshop on her property, she creates and offers herbal skin care products that are made from natural and safe ingredients. She also provides massage (including hot stone), facials, and "foot bliss therapy" in a spa room at the Best Western hotel in Valemount.
The third nomination was the Premier's People's Choice award. This award goes to the small business that can show, by way of votes, that they have a loyal community behind them. The other awards will be ultimately decided by a panel of judges, and required her to write essays stating why she was deserving of the award. It is for this award, that Houghton is asking for community members to step up and support her through votes. "Voting ends on March 7, 2021," she said. "All categories can be voted on, but the Premier's People's Choice is solely based on votes cast." The Small Business BC Awards website explains that the population of the community is one of the factors used to weigh votes. This gives businesses in small communities a fair chance at winning.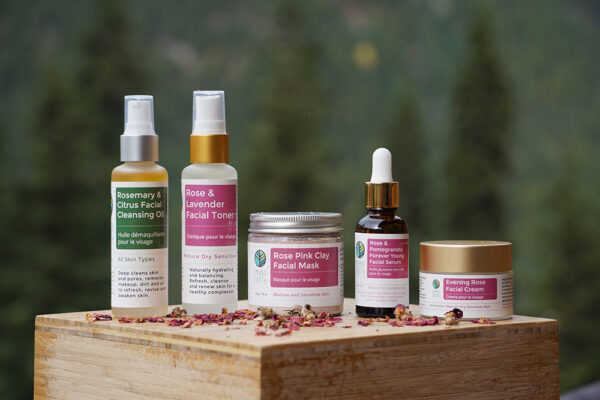 In order to place votes to support Houghton, community members can go to https://smallbusinessbc.ca/awards/vote-for-a-business/?nomineeID=25711 and select Emerald Earth Organic Spa.
Houghton has been surprised by the support shown by the people of Valemount. She has been kept busy creating products, as well as with many return clients to the spa. "I deliver locally, in Valemount and out to Tete Juane," she said. "People can check out and order my products online, www.emeraldearthorganicspa.com. I ship to anywhere in Canada and the United States." A selection of products are available at Infinity in Valemount and at the
Whistle Stop Gallery in McBride. "I hope that through these nominations, I can get out more," she said. "I hope to have the brand recognized more, and to get it placed in more stores across Canada."