By Jenn Meagher
---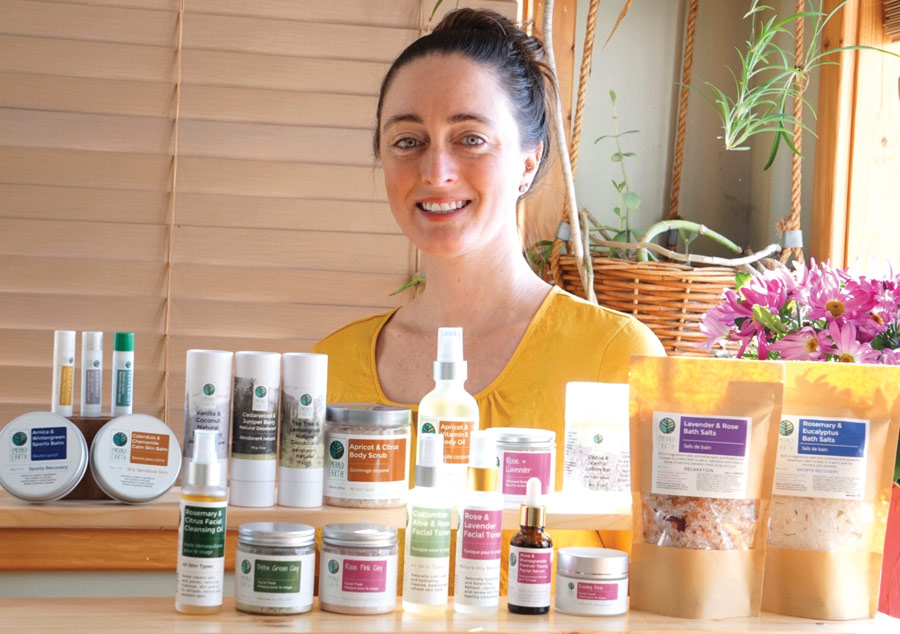 Women entrepreneurs are on the rise. As women are often the primary caregivers and do the majority of household shopping, there's an excellent opportunity for sustainably-minded business models to emerge. Here in the Robson Valley, we have several female entrepreneurs. For International Women's Day, we spoke to three who stand out as sustainability leaders.
Michele Dallaire, owner of Infinity, is taking steps to make her shop more sustainable. She asks suppliers to eliminate unnecessary packaging. Anyone who has bought anything online is aware of how much extra waste is often included. By opting out of this, Infinity greatly reduces its waste. Additional plans to make the shop greener, which will be implemented gradually, include things like removing the fluorescent lighting.
Probably the most exciting endeavor they have on the go is the opening of a refill station. People are now able to refill their own containers with hair and body care products, as well as a variety of soaps. When asked if they plan on selling the containers as well, Michele explains that they are on the fence about this. She wants to encourage people to use what they already have and resist the urge to shop for new items as has become the trend in the sustainability movement.
Stacey Kendall owns the Goat Shed out of McBride. She uses pieces of scrap metal to make little creatures of different sizes and shapes. She says she used to rummage through the transfer station looking for metal and now, it's almost like a community project and she comes home to boxes of metal waiting for her. "Most of our locals know what I do and what I need and will often grab stuff for me," Kendall says. "Whether it's when they're organizing their own places or see something elsewhere, people are very sweet to think of me and add to my metal stash."
Sherrie Houghton is the owner and creator behind Emerald Earth Organics. Sustainability was a priority for her from the onset and a major inspiration for starting the company. As a certified Naturopath, she wasn't able to find a skincare line that 'ticked all the boxes' she was looking for, so she chose to create it herself. Her products use pure, organic ingredients that are ethically sourced and harvested. Houghton also uses sustainable packaging and does everything by hand, to avoid machinery. If you live locally, she will refill select products for you.
All three women strongly support local businesses and the economy wherever possible. They also get strong support from the community regarding their sustainable practices.
Houghton shares this insight, "I feel that people who live in remote wilderness areas are more sustainable. People become creative and find how to reuse or upcycle materials; they become aware of their natural surroundings and how to reduce waste."