By Andrea Arnold
---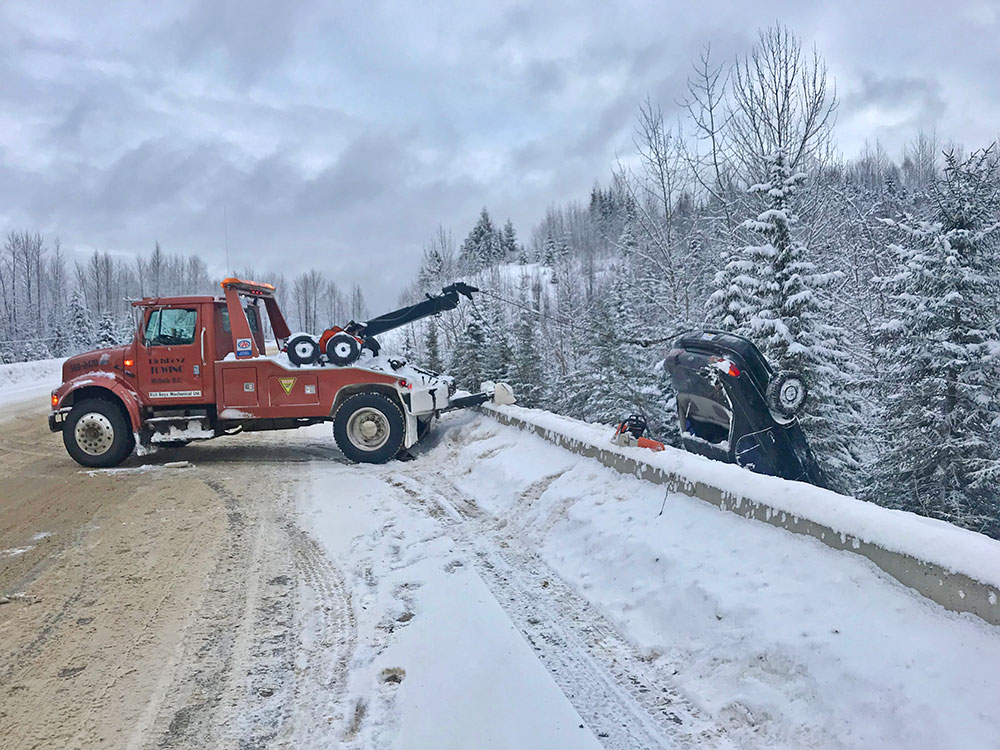 McBride-based Rich Boyz Mechanical & Towing has expanded to Valemount. Owners, Joseph and Tanya Rich have purchased extra equipment, and have rented yard space at 3050 Birch Road in Valemount to allow for Valemount-based response. Two individuals previously employed by Monashee Motors, have been hired by Rich Boyz.
"We want to provide local service, with local drivers," said Rich. He said it's possible a third driver will be needed to serve the Valemount area – Blue River to the BC/Alberta border.
The mechanical shop, office and dispatch centre will remain in McBride. Calls are answered in McBride and the appropriate driver and truck combination are sent out. Rich Boyz drivers operate deck trucks and wreckers as well as towing for light, medium and heavy duty vehicles.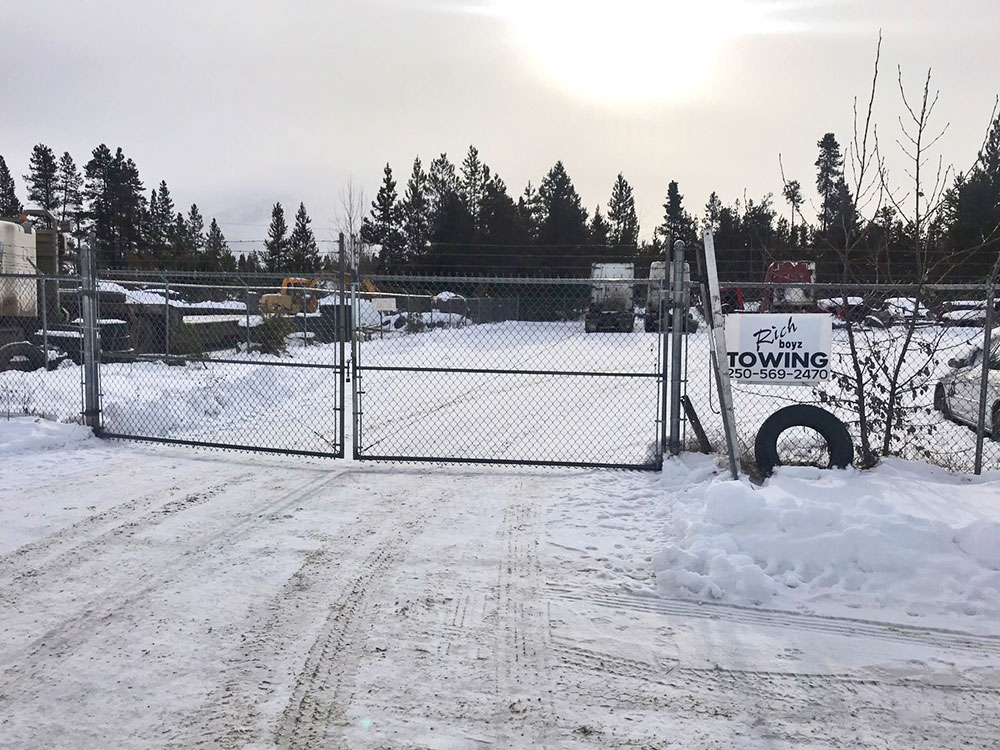 The shop at 1098 NE Frontage Road in McBride was purchased in 1999 to serve as a mechanical shop. Rich made the transition to include vehicle recovery and transport to their business plan in November of 2017. Expanding to Valemount was an easy decision when their towing partner, Monashee Motors, stepped back from towing. "We felt there was a need after fielding service request calls from Valemount," said Rich.
Rich Boyz is a family-owned and operated business. Rich's sons are among the close-knit staff.
"Our people are committed to providing a good service," said Rich. "Not people who are just out to earn a pay cheque."
The acquisition of the Valemount fleet of trucks will not impact the current level of service in the McBride area—Horsey Creek to Penny. In the past year, the company has also started a daily delivery service between Valemount and Prince George, and that service will continue.
"As long-term residents and owners of a family-operated business in the Robson Valley,customer service is key," Rich said. "We look forward to providing additional services to the Valemount community."