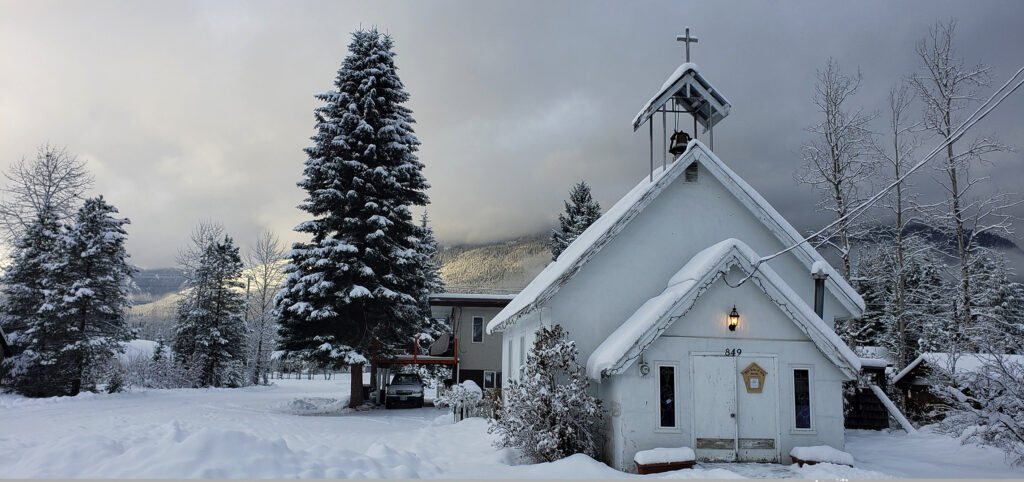 Many will host Christmas services online
By Fran Yanor / Legislative Reporter
---
Despite some criticism of recent public health orders banning in-person religious gatherings and defiance of the orders by a handful of B.C. churches, local religious organizations have complied with the restrictions, even if not everyone is happy about them.
"Our province has maintained that liquor stores, and pubs, and bars, and restaurants are an essential service to Canadian society, but that gathering for worship is not," said Pastor Stewart Reimer of the McBride Evangelical Free Church, whose congregation has adhered to the public health orders.
As new cases skyrocketed in November, Provincial Health Officer Dr. Bonnie Henry instituted a halt on all public gatherings and events, and told people to limit their socializing to just people in their immediate household. Schools, restaurants, retail outlets, and most businesses have been allowed to continue operations.
In the past month, hospitalizations reached their highest since the pandemic began. In early December, several COVID-19 patients in the north were flown to other regions for care, as northern hospitals filled up. As of Dec. 18, Northern Health had the second highest per capita rate of COVID-19 cases in B.C.
According to public health officials, all regions have seen ongoing infections stemming from social situations. On Dec. 7, Henry extended the ban on social gatherings until Jan. 8.
"We have, unfortunately, seen transmission happen in a number of faith communities, in churches, in gurdwaras, in temples," Henry said announcing the restrictions in November. "This is one of those things that we do very reluctantly."
Reimer called it an "unwarranted over-reaction," and said while he supports public health and the intent to save lives, the inclusion of churches in the public health order while other businesses remain open, is unequal treatment.
"Instead of saying, this is what they did wrong and this is what needs to change, they shut the whole thing down," Reimer said.
Provincial Health Minister Adrian Dix and Provincial Health Officer Dr. Bonnie Henry recently came under fire from a Baptist minister in Victoria who warned that the public health restrictions risked alienating all the British Columbians who practiced religion.
Dix responded, saying faith leaders across the province had been consulted and kept informed throughout the pandemic.
Recently, three Fraser Valley churches were ticketed by police and fined thousands of dollars combined after repeatedly defying health orders and holding in-person church services.
"If they think that somehow their rights are more important than people's health, they are wrong," said Minister of Public Safety and Solicitor General Mike Farnworth Dec. 16. "Charges have been forwarded to the crown prosecutorial service, and we shall see what happens from there."
People in the healthcare system are working hard to look after all of us and we do them a disservice by not following, as best as we can, the public health orders, said Rev. Kim McNaughton, United Church Diaconal Ministerfor the Robson Valley Shared Ministry.
"We all know this is a complicated, unusual time and that everyone is tired, sad, frustrated, and often discouraged," said McNaughton. "My view is that we follow public health orders and that we dig deep in order to be graceful and thankful."
From the Lower Mainland, Archbishop J. Michael Miller, from the Archdiocese of Vancouver, was pragmatic, calling the public health restrictions "a necessary burden."
"Christmas without Holy Mass, it might not seem like Christmas," Miller conceded on Dec. 7. "(However) that is the lot that has been put out for us to observe."
The archbishop was hopeful for the new year.
"We really can't afford to allow our hospitals to be overrun, so if we see that's not happening, and that the numbers are going down, there's every reason to think that there will be an appropriate lifting of restrictions come January 8," Miller said.
At the Heartland Baptist Church in Prince George, bible study classes have continued online, and services are pre-recorded and offered on the internet at the usual times. Congregants can meet via Zoom before and after the service, and the church has its own YouTube channel, said Stephanie Swan, the church office coordinator, and now, digital content editor.
The North Thompson Ecumenical Shared Ministry – the Church of St Paul in Barriere and Trinity Shared Ministry of Clearwater – has a YouTube channel, along with an upbeat message for parishioners on its homepage: "We will still be doing the work in the world we are called to do; we just won't be doing it together on Sunday morning!"
According to an informal survey, most religious organizations in the Robson Valley, North Thompson, and Prince George areas are following public health orders and offering some form of online services.
"I respect the role of faith in people's lives; faith will help people get through this pandemic," said Solicitor General Farnworth.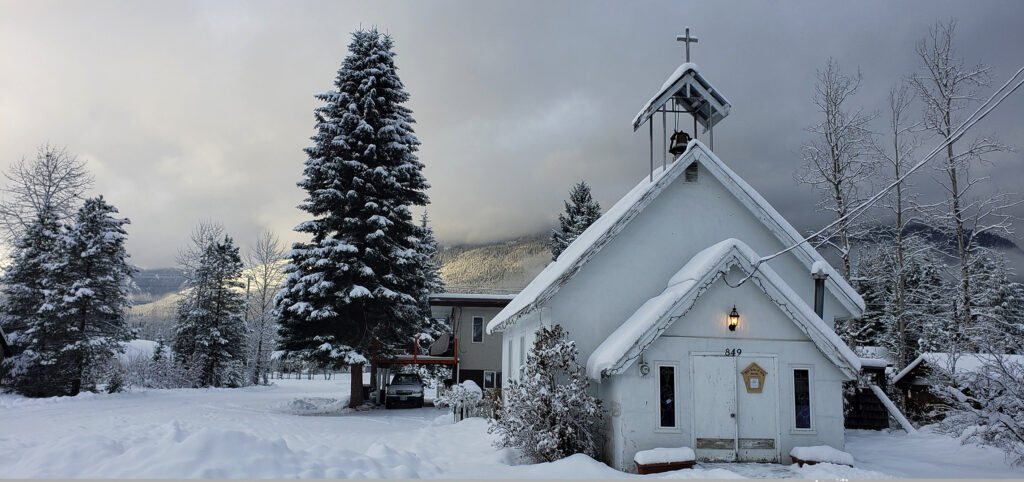 "But faith alone will not protect you from this virus."
Live-streamed Christmas services will be available to all members of the Parishes of North Thompson, including the Good Shepherd Catholic Church in Valemount, St. James in Clearwater, St. George in Barriere, and Our Lady of Snow in Blue River.
Fran Yanor / Local Journalism Initiative / [email protected]