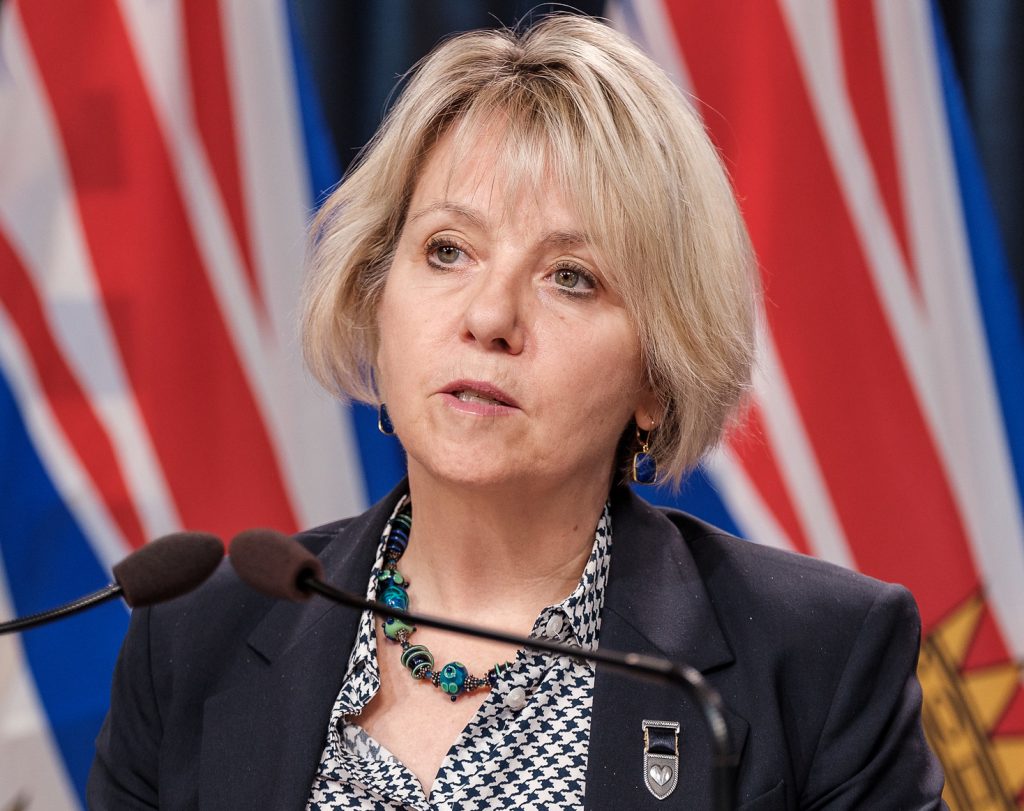 By Laura Keil
On Nov. 18th Northern Health announced it is maintaining current public health orders covering most of the health region, in response to sustained rates of COVID-19 activity and the impact on health care resources.
The public health orders limit the size of gatherings and prohibit gatherings of unvaccinated people. They also limit indoor restaurant dining to vaccinated people only, and prohibit in-person worship services. All indoor fitness classes are allowed at normal capacity, as are gyms and recreation facilities.
As of Nov. 23rd, there were 528 active cases in Northern Health, 48 hospitalizations, and 18 people in ICU. Northern BC has been one of the hardest hit areas over the past two months. New daily cases have come down, however, since the original Northern Health order on Oct. 14th.
In a press release, Northern Health said they continue to evaluate levels of COVID-19 activity and its ongoing impacts on the health care system, individuals, and communities.
"At this time, NH Medical Health Officers have determined there remains a need for regional public health measures to limit transmission, reduce case counts, and reduce rates of COVID-19 hospitalizations and deaths in the North."
The Northern Health Gatherings and Events COVID-19 Order was originally implemented October 14th. Starting Nov. 18, current measures will remain in effect pending further assessment of the region's COVID-19 status.
Northern Health says vaccination is the best line of defence against COVID-19 and while immunization rates increase in larger centres across the north, some parts of the region still have some of the lowest vaccination rates in BC. Areas such as the Northwest where vaccination rates are high, and transmission is low, are exempted from the orders.
In their October release, Northern Health said the Delta variant is leading to faster transmission and more severe outcomes for people in communities with lower vaccination rates, including younger people.
"Hospitals in Northern Health are overstretched as beds become filled with COVID-19 patients, primarily unvaccinated. People needing critical care are being transferred to other regions of the province. Everyone needs to get immunized to help keep our hospitals open for treating people with other illnesses," said Northern Health chief medical health officer Dr. Jong Kim. "Until more people make the choice to get vaccinated, we need to ensure we have orders in place to protect the most vulnerable and limit the spread."
The Northern Health Orders are in addition to Provincial orders. Among other things, members of the public age 5 and up, must still wear a mask in public locations.
The orders:
• Personal gatherings, both indoor and outdoor, are
restricted to fully vaccinated people, including at
private residences and vacation accommodation
• Indoor gathering: up to 5 people are permitted
• Outdoor gathering: up to 25 people are permitted
• All indoor and outdoor organized events require a
safety plan and for attendees to wear a mask and
present their BC Vaccine Card showing they are fully
vaccinated
• Indoor event: up to 50 people are permitted
• Outdoor event: up to 100 people are permitted
• Worship services: virtual services are required
• Restaurants:
• Fast-food restaurants and unlicensed cafés
without table service can provide take-out only
or require patrons to present the BC Vaccine card
showing they are fully vaccinated.
• Licensed establishments and those with table
service must not serve alcohol between 10pm-
9am and must require patrons to present the BC
Vaccine Card showing they are fully vaccinated.
• Bars and nightclubs (no meal service) will be closed
• Sport events spectators (indoor and outdoor) are
limited to 50% capacity, must have a safety plan, and
require attendees to wear masks and present their BC
Vaccine Card showing they are fully vaccinated