By Andru McCracken
---
McBride B.C. resident Pierce Longuskie is getting support for his mission to educate people about the good, and more notably, the bad things done by former BC premier Richard McBride.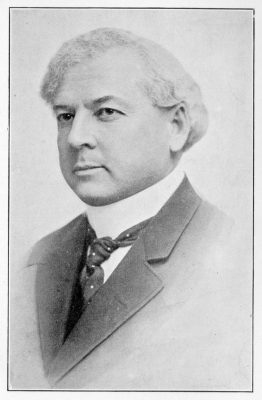 Longuskie presented to McBride Council on Tuesday, October 27, and they were willing to play ball.
"It went well and I got some positive feedback from council," said Longuskie.
Longuskie is studying Elementary Education at the University of Victoria from his home in McBride. He first became aware of Richard McBride's legacy in high school. He learned about the former Premier's legacy from a book called "Ghost Towns on the East Line" by Raymond Olson.
His call for more education on the former premier comes amid a wave of re-namings and even the destruction of monuments dedicated to problematic historical figures.
Longuskie noted how communities in the southern United States were renaming places once named after confederate soldiers and how a statue of former prime minister John A MacDonald in Montreal was destroyed.
"I didn't like how they were tearing things down. I wanted to bring a balanced approach," said Longuskie.
He doesn't believe tearing down statues is the best way to go forward, but he also isn't excited how people celebrate John A MacDonald without being aware of what he did.
The Council has instructed Longuskie to work with the museum to produce a plaque that gives more information about Richard McBride.
Response
Vernon Pawloske, who was born and raised just outside McBride, supports putting a plaque beside the image of Premier McBride in the village's train station with a description of who he was and what he was responsible for.
"If a person could put a little poster or article about the bad things he did and post it next to his poster that would be better," he said. "Put a description of how he was a racist. Instead of destroying his picture, leave it there. That's better."
Likeness in storage
Whistlestop Gallery Manager Dannielle Alan said there was a portrait of Sir Richard McBride hanging in the gallery, but it was taken down until they figure out what to do with it.
"We took it down some time ago. We were uncomfortable venerating somebody who was anti-immigrant. We're a nation of immigrants," she said.
"It was brought to our attention some time ago by a visitor who encouraged us to do a little research."
Uncommon knowledge
Pawloske said there is a great deal of history that ought to be common knowledge, but isn't. Learning it and sharing it, he believes, is the way to go.
Pawloske said, for example, the land he farms to this day was given to his parents by the Crown.
"It belonged to the Lheidli T'enneh," he said. "They sold a stolen piece of property."
The archeological remains often found in the general area ﹘ usually arrowheads ﹘ don't lie, he said.
"There is no dispute. These people just didn't drop in from the sky, they occupied the land."
Name change?
When asked if the community should change its name, Longuskie wasn't sure.
"I'd like to see if there was an appetite in the community. I wouldn't want to force it on them," he said. "If there is [an appetite] and we had the resources it would be reasonable to go forward with it."