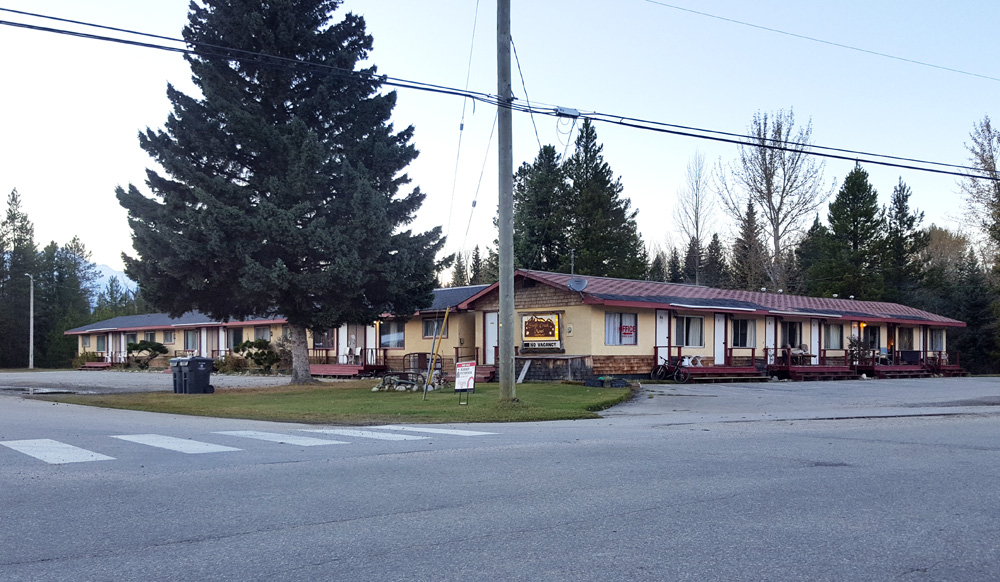 By Andru McCracken
---
A zoning amendment has changed the zoning of the Swift Creek Motel from commercial to high density residential after a public hearing and subsequent council meeting on October 13th.
There were no comments or written submissions received during the public hearing and no questions from council members.
"This property has been a family owned and operated motel for over 20 years. The current owners are now looking to sell, and the prospective buyer would like to rezone the property to high density
Residential," said a report from village planner Megan Vincente. "The subject properties are surrounded by residential use, so from a long term land use planning perspective, this zoning and OCP amendment works well with the adjacent properties and uses."
The planner noted that this will bring more long term rentals to the village.
"There is a lack of housing and rental options in Valemount, identified in the Valemount Housing Needs & Demands Assessment Report, 2016, as well as in two surveys that have been conducted in the last 18 months, by both the Village of Valemount Housing Committee, and the Seniors Housing Committee. The addition of 12 relatively affordable, long term rental units will have a significant, positive impact on our community."
Bylaws formalizing the change received 3rd and final reading in the subsequent council meeting.
The former motel will not be permitted to be used for short term rentals or as a bed and breakfast.