By Fran Yanor, Local Journalism Initiative Reporter
---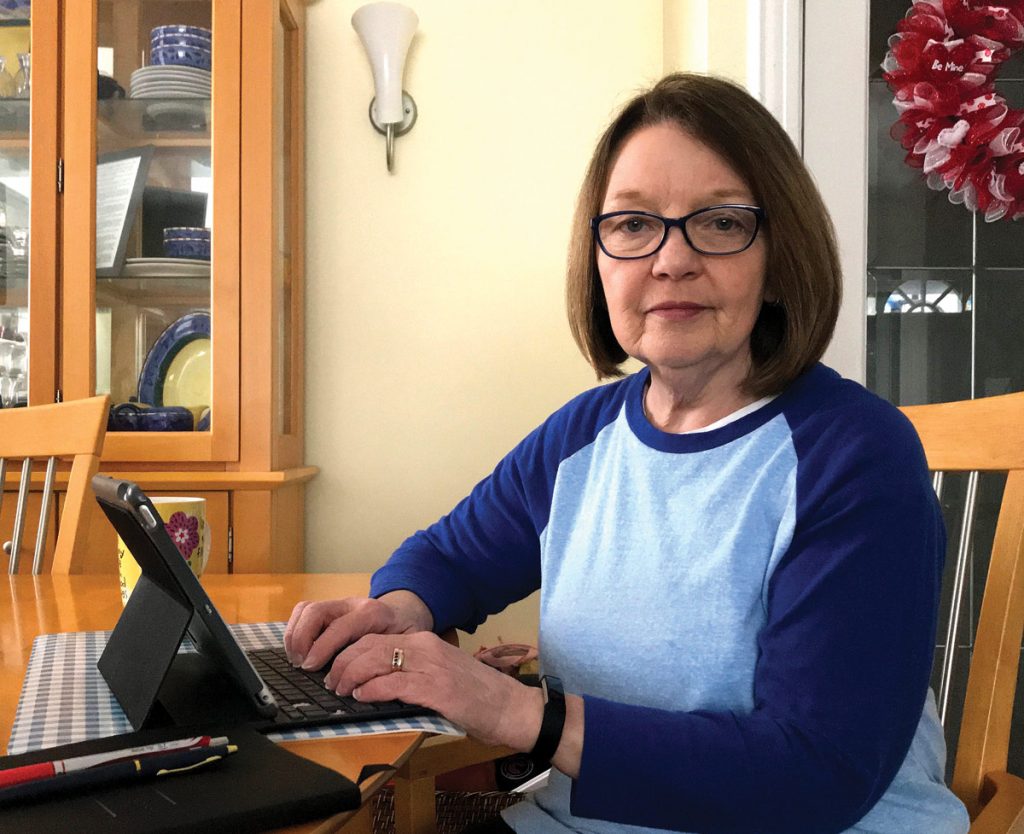 Seniors stuck at home and volunteers wanting to help during the COVID-19 pandemic can now connect, thanks to a new match-up program funded by the B.C. government, accessed through bc211, and delivered by Better at Home and other community groups.
"People who live in rural parts of British Columbia, in the north, are resilient," said B.C. Seniors Advocate Isobel Mackenzie on Mar. 26. "And are perhaps a little bit more prepared in some ways for dealing with this, but the benefit now is they can call 211."
The new Match-up service will use the existing bc211 information and referral service to connect a groundswell of new volunteers wanting to help, with seniors self-isolating at home.
"We have a new group of people, many of whom are much younger," said Mackenzie, "many because they aren't able to do the job they normally do, who want to reach out and help."
The match-up program will connect those two groups together.
Many seniors are volunteers themselves, for other seniors, yet, are now forced to stay home for their own health.
"If you are one of the tens of thousands of seniors who are normally the ones volunteering and helping, give 211 a call," said Mackenzie. "You can help out with virtual visits, virtual calls."
Part of the match up service includes daily check ins with seniors at home. Seniors can fulfill this task for other seniors without endangering their own health.
"Please, now is not the time to be out and about in your community," Mackenzie said. "You can help us all by letting us help you."
After 20 years of working with seniors, Mackenzie knows one of the biggest potential hurdles to the program's success is pride.
"This is a time limited phenomenon that we have here with COVID-19," she said. "So, I'm asking, just for this little bit of time, please don't be so stubborn, and please let us help."
The $50 million that covers the match-up service and home support delivery expansion is part of the $5 billion COVID-19 emergency relief package announced by the province on Mar. 23.
It will infuse operating revenue into 24 United Way-affiliated community groups that already support home care for seniors and others needing help to stay living in their communities.
In Robson Valley, programs include Better at Home, Food Literacy Programs, and Outreach.
"All of our programs can assist if required," Lina Thompson, executive director of Robson Valley Community Services, wrote via email.
The services include groceries, supplies and medicine drop off and telephone check ins.
Prior to the announcement, Valemount and McBride had 17 volunteers and 80 people needing help in the communities.
"We can't go into seniors homes though," wrote Thompson. "Seniors are safe within their homes and we would be at risk of bringing the virus inside."
For now, in-home cleaning services are not available, and all deliveries will be dropped at the senior's door to avoid spreading the novel coronavirus (the virus that causes the disease COVID-19).
All volunteers will also have to pass an expedited safety check like all provincially-funded volunteers dealing with vulnerable people, said Mackenzie.
"It's been a very quick process," said Prince George-Valemount MLA Shirley Bond, part of the all-party working group convened by Health Minister Adrian Dix, and co-chaired by Mackenzie and a top Health ministry official.
The group was tasked with finding a way to "to assist seniors living in the community and also to harness, in the safest way possible, the enormous desire of British Columbia to support their neighbors," said Dix.
"That's why you'll see that the decision was made to look at expansion" of existing programs, said Bond, who credited Mackenzie for her leadership, along with provincial health officer Bonnie Henry for her work and the BC Government for its efforts.
"The government wanted to move quickly," said Bond, echoing Mackenie's call for patience as the program rolls out. They will be watching for gaps and ways to improve implementation, she said, particularly in the rural north.
Bond also pointed out the match-up service was not a replacement for other inspiring grassroots community movements.
"We don't want to dampen that enthusiasm," said Bond. "But we also need to make sure that there is a structured approach to making sure that if seniors need help, that they have a place they can call and feel safe doing that."