By Laura Keil
---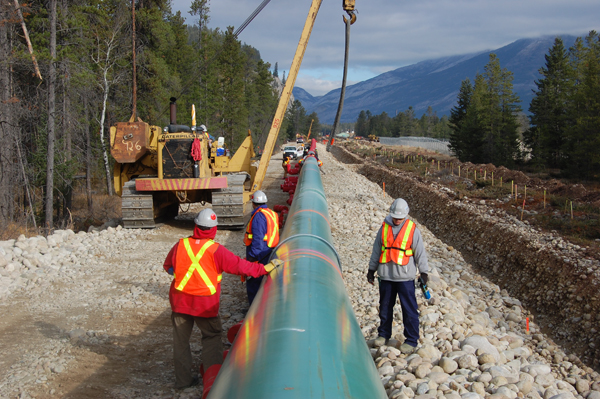 The federal government approved the controversial Trans Mountain pipeline expansion Tuesday, giving the go-ahead to twin the existing pipeline and triple the capacity.
The new pipeline largely follows the same route as the existing pipeline and will ship diluted bitumen from the oil sands to the coast; some of it will be used in B.C. and some taken to other countries for refining.
Much of the controversy has stemmed from the increased risk to marine life and coastal waters if there is a tanker leak, though other concerns included leaks along the pipeline route, climate change, and some First Nations disapproving of the project.
BC's Premier John Horgan is vowing to appeal a court decision over the Province's jurisdiction over pipeline shipments.
It's been nearly a year since the Federal government bailed out the Trans Mountain pipeline by buying it last summer for 4.4 billion. It's expected the government will try to find a corporate buyer once the project is underway.
Pipe for the project has been stockpiled in yards in AB and B.C. in anticipation of the go-ahead. The Liberals previously approved the project but last summer a Federal Court of Appeal decision sent the Trans Mountain project back to consultations after finding it did not do adequate consulting with affected First Nations.
Once construction is underway, a worker camp of 500 people is planned for the Valemount area. Pipeline work in the Valemount & North Thompson area is expected to last 18 months, if previously reported estimates hold true.