By Andru McCracken
---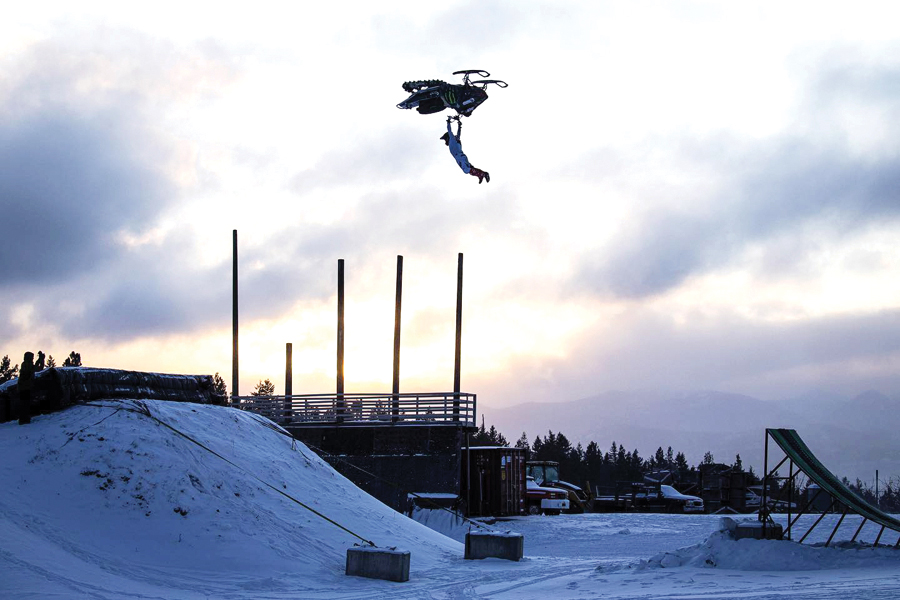 It's been a long time coming: a wintertime event that celebrates snowmobiling in Valemount that is open to all.
"We were tasked with putting on a winter event," said Valemount and Area Recreation Development Association (VARDA) manager Curtis Pawliuk. "We've been trying to do it for a long time and were underfunded."
VARDA is being funded through the Resort Municipality Initiative. The initiative aims to increase visitation and visitor activity, but this event isn't just for visitors. In fact it will be hard to miss for locals.
Saturday night will include an aerial freestyle snowmobile show on 5th Avenue in downtown Valemount..
Brett Turcotte, a Clearwater native and no stranger to these hills, will be performing his incredible death-defying feats on the village's main commercial strip.
Turcotte just won a gold medal for performing this same kind of aerial artistry on a snowbike at the X Games in Aspen, Colorado.
Pawliuk believes it will be a hit.
"VARDA put our minds together and asked how can we make this a really exciting event for a 4-year-old and a 94-year-old," he said.
There will also be a poker run on Sunday in the Westridge area.
"The idea was to try to get community stoke," he said. "It's something I haven't seen before as an expert snowmobiler."
The event stretches from Friday March 20th to Sunday March 22nd. Friday starts with a meet and greet and tradeshow. Saturday will be the aerial freestyle snowmobile show downtown featuring Clearwater native and XGames award winner Brent Turcotte, and Sunday will be a family-friendly poker run.