By Andru McCracken
---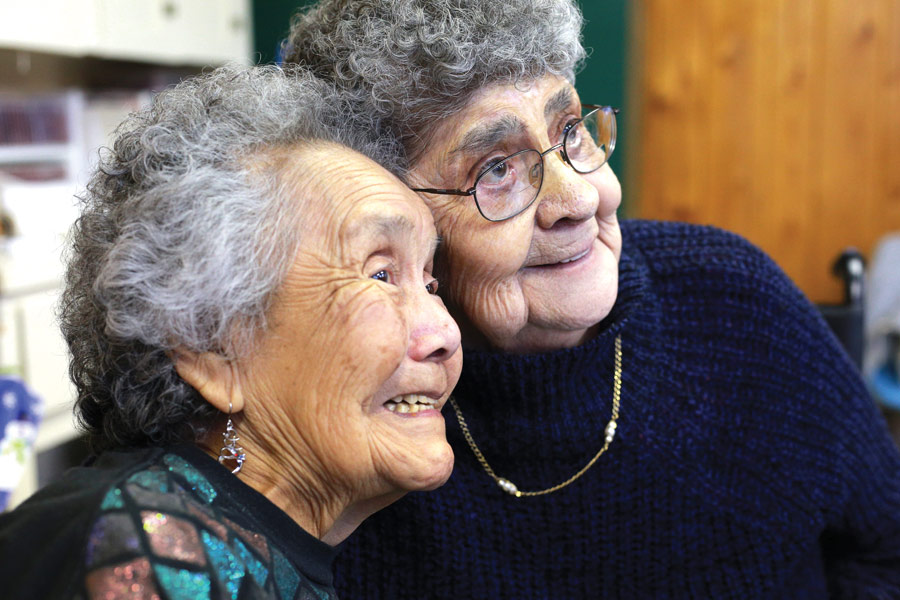 Emily Tinsley celebrated her 85th birthday on Sunday at the Anglican United Church among scores of friends and wellwishers who brought good food, sweets and treats to celebrate the day.
Tinsley was genuinely surprised as she entered the hall. The whole affair reminded her of a time many years ago when she had been asked to bring a plate of sandwiches to the Tete Jaune Hall for a celebration. On arriving with her husband, she looked around at the vast number of cars in the parking lot, then down at her plate.
"Ted, I don't think I brought enough sandwiches." They entered the hall and the lights were out.
"There's something funny going on," she ventured.
The lights went on, and the gathered crowds wished the couple a happy anniversary: it was their 25th.
On her 85th birthday, the effervescent lady enjoyed cards and presents.
Emily met her husband many years ago at a hospital in Vanderhoof, where Emily was working.
At the time some doubted the intentions of young Ted Tinsley. After almost 60 years of marriage and four children Emily is proud of her family and kids.
At her party Emily also reminisced about her mother Sophie Thomas, a renowned traditional healer.