By Andrea Arnold
---
Friends and family of valley resident Myrta Eugster surprised her on October 17th with an early party to celebrate her upcoming 100th birthday.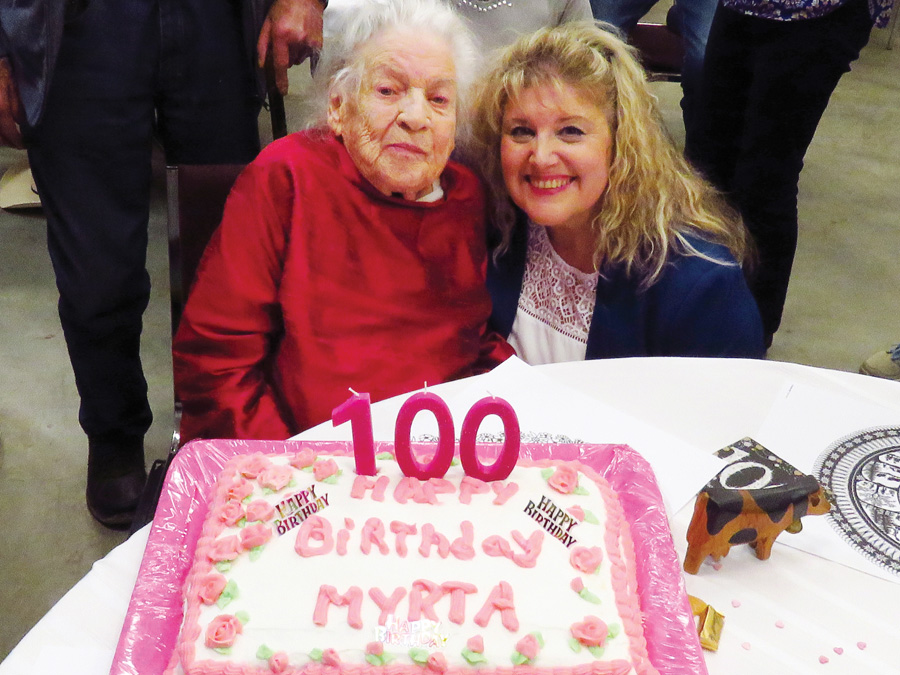 Myrta Weidman was born on November 6, 1919 in Uzwil St. Gallen, Switzerland. She married Reudi Eugster in 1943 and in 1949 they left Europe on a ship from Holland bound for Canada. After four weeks at sea, they landed in
Quebec and boarded a westbound train. She fondly remembers the kindness of Canadians as they settled into their first home in Mission BC. This move was sponsored by local residents, the Puff family.
In the early 1980s, her husband travelled north on a hunting trip with a friend. His hunt was successful as he shot his first moose in Dunster. While hunting he saw similarities between their native Switzerland and the Robson Valley and he fell in love with the area, so much so that when he heard a parcel of land was for sale all he could say was "sold." He returned home and told Myrta, and they packed up their home for the move north.
Eugster has lived in the Robson Valley for 37 years. This is the longest she has lived anywhere and she proudly calls it home.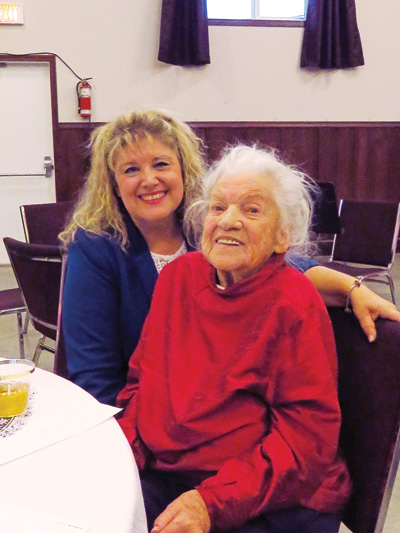 Her granddaughter, Vivian VanEsch, planned the surprise party, and flew in from Switzerland to host. Partygoers were treated to performances by Keith Berg and Jane Houlden on their alpenhorns and songs performed by the Robson Valley String Ensemble. VanEsch narrated a slideshow of Eugster's life, then showed several video messages from family and friends from Canada, the US and Europe.
Eugster was moved to tears. "Thank you, thank you" she repeated throughout the evening.
As the evening drew to a close, everyone gathered close to sing happy birthday in both English and German, then were invited to join Eugster and VanEsch in a short song showcasing the Swiss tradition of yodeling.