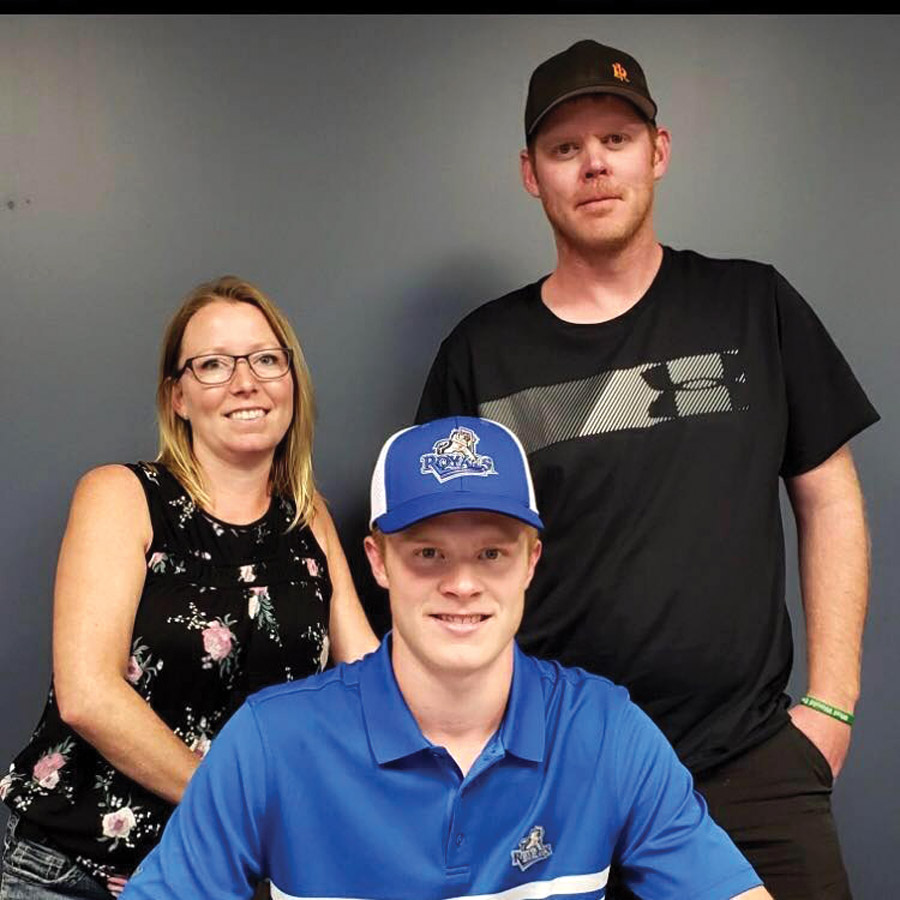 By Andru McCracken
---
Valemount-raised Braden Smith is now a part of the Western Hockey League.
Victoria Royals signed Smith last week and announced they had entered into a standard player agreement with him.
"It shows that I'm actually going somewhere with this whole hockey idea," said Smith.
"It's almost hard to process, it is so exciting."
His mom April Smith said she hoped hockey would pay for Braden's school and it's happening. Now that he's signed with the WHL his first year of post secondary schooling is paid for.
Because he's just 16, he'll stay in Kamloops for another year playing with the Thompson Blazers Major Midgets.
The Royals can bring him down if they are short players.
The new team's president had high praise for him.
"Braden is a defender who worked hard over the past season and during training camp to earn this opportunity," Royals' President and General Manager Cameron Hope said. "We are excited about his progress so far and pleased to welcome Braden and his family to the organization."
The pressure for Braden to continue to perform is high.
"Victoria will watch me through the year and then hopefully I'll make their roster next year," he said.
Braden played two preseason games with the Royals over the weekend in Kelowna and Kamloops.
He said Kamloops is starting to feel like home.
"I love it here now and it feels like I'm just getting ready to leave again," he said. "But I really like Victoria. It's really nice there and all the staff and players on the Royals are super nice."