By Andru McCracken
---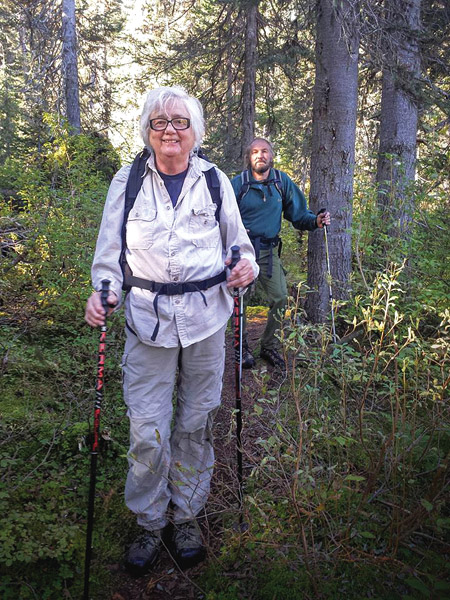 When long time Valemount resident Alke Germain sustained a serious brain injury after falling down a flight of stairs in her home, life changed drastically, not just for her but her husband Claude.
Alke was flown by Air Ambulance to hospital in Edmonton.
"The hardest thing was [coming] back home and thinking she will never come back here," said Claude.
Alke spent a month at the University of Alberta hospital, followed by two months at the University Hospital of Northern British Columbia.
During that time she showed little signs of improvement, until she was finally released to the McBride Hospital. In a familiar setting with access to a garden, Alke has been recovering quickly and showing major progress. So much so that Alke, Claude and Noland are going to celebrate her homecoming on Friday, September 6 at the Valemount Legion. The family is inviting their friends for a musical night.
Claude described Alke's accident as a 'big bang' in his life, a major disruption only equaled by the sudden unexpected news that she would be able to come home after all.