Local woman back on her feet after lung transplant
By Andru McCracken
---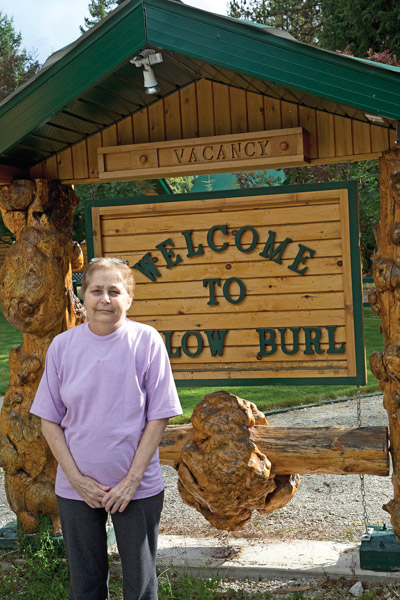 Before her operation Susie Forsyth barely had enough energy to get out of bed once a day, an oxygen tank went with her everywhere she went… and she didn't go far.
Now her oxygen level is 99% and she's breathing on her own. That's thanks to some good luck, hard work, years of patience and a lung transplant.
Susie had a long list of respiratory illnesses growing up; serious colds, pneumonia and a case of whooping cough when she was just one year old. She was also a smoker for many years.
In 2011 she ended up in hospital. She suffered from Chronic Obstructive Pulmonary Disorder. It was then, 9 years ago when she was required to carry oxygen with her.
"I never thought much of it, once you go on oxygen you only have so long to live. Some people live a long time, some don't," she said.
But that was when her sister Connie Walker asked her about going for a lung transplant.
Susie agreed to talk to her doctor Stefan Du Toit, and he offered to send her to a respirologist in Kamloops in 2013. The respirologist sent her information to Edmonton at the University of Alberta Hospital.
Remarkably, Dr. Dale Lien, a Pulmonologist accepted her as a patient. She had to undergo 50 different tests in Edmonton, then in 2014 went for six weeks therapy to get into shape for the operation.
And then she waited.
And waited.
While some of the people she waited with had new lungs in about six months, she needed to find a match for her blood type, tissue type and her small stature… the lungs needed to fit. At just five feet tall there wasn't a match.
Everything ground to a halt when, in 2017 when she was diagnosed with breast cancer. They took her off the list.
"If they thought I could get cancer again I wouldn't be put back on the list. I had to be cancer free," she said.
Six months after a mastectomy she was found to be cancer free and was put back on the waiting list.
This spring she got the call.
"They called me at 7:30 in the morning and I was supposed to fly out, but they had the ambulance at the airport. The ambulance took me from here to the Hinton airport and STARS took me to Edmonton. They wanted me by 2 pm."
Ultimately it happened the next day in the morning.
"When they took me, I was ready to go. It was pretty emotional. I said if I die on the table, that's the way I want to go," she said. "Once they say count backwards you don't even remember counting. I don't remember anything for 3 days."
Dr. Du Toit, her family doctor, was delighted for her.
"It's the first time in my life that I had anything to do with something like this," he said.
Du Toit said that the field is so specialized even her follow up care is managed by the University of Alberta Hospital.
"We see so many people with severe lung diseases; this is like getting a second life."
But he said even though there are many people in the area with Chronic Obstructive Pulmonary Disease, very few will likely qualify for a transplant.
"It changed her life and the quality of her life completely; there is hope for people for sure, but it is a very selective process," he said. "We have so many people with chronic lung disease, but there [has to be] a lot of realism."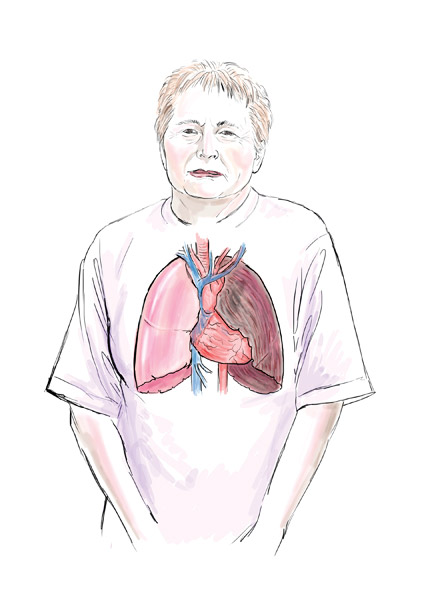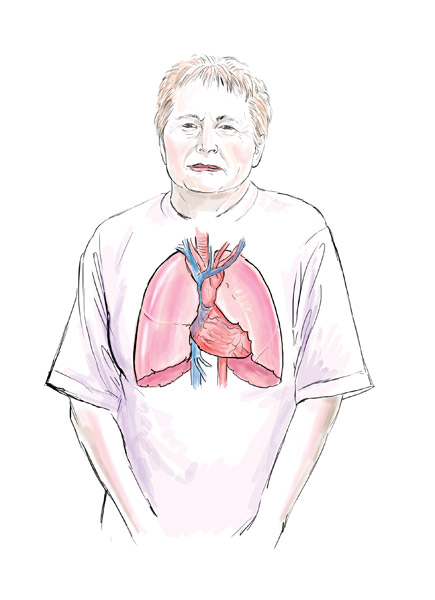 Du Toit said Susie will be managing her transplant for the rest of her life.
Now that she is back in the community and mobile many people don't recognize who she is. She doesn't blame them. She has to take an immunosuppressant for the rest of her life, which causes swelling in her face, altering her appearance.
"I met this fellow in the post office, and I used to do his taxes. I did his books when he ran a business and I said hi to him. And he looked at me. And he just sort of turned away and was looking at the post office boxes. And then I said you're so and so aren't you? And he goes, 'Yeah. Am I supposed to know you?' I said, 'I think you should. I've known you for over 20 years.' And when he found out it was me. He just couldn't believe it."
She understands, she can see the change herself.
"I look at the person in the mirror and I wonder who that person is," she said.
Susie said life post-transplant is really good. She has gained weight and is able to help with the family business and is enjoying life again.
Asked to compare life on oxygen and life with new lungs, she was unequivocal.
"It's 500% better," she said. "There is no comparison. It's a new life for me."