By Laura Keil
---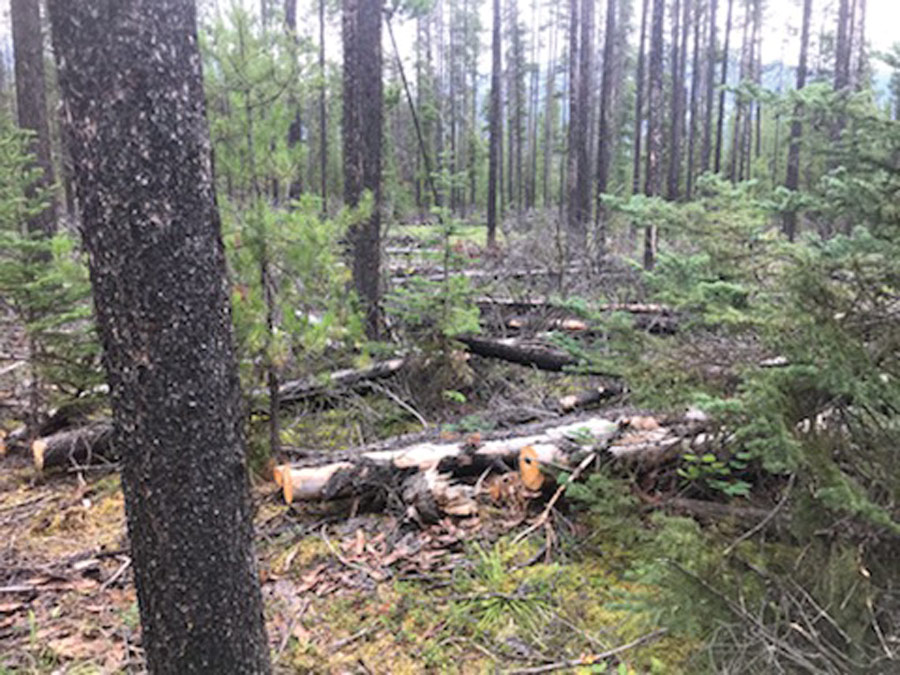 A local logger is sickened by the mess left in the forest by certain firewood sellers.
David Craig says the scene he's uncovered between Camp Creek and Kinbasket Lake is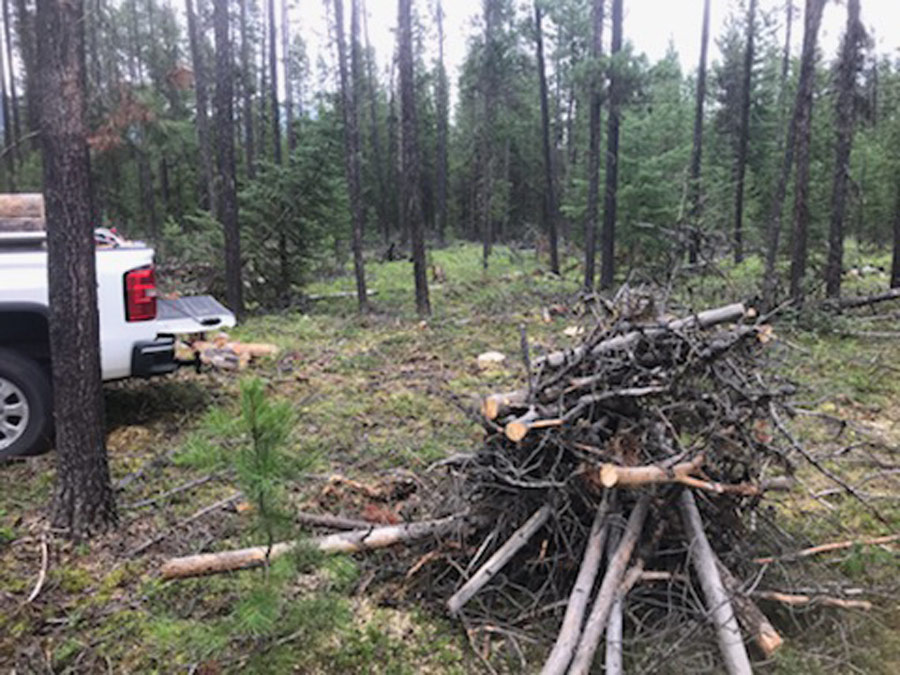 wasteful, a fire hazard and a huge mess.
"On the West Canoe there's hundreds of loads left behind," he says. "I could go out there and cut for 10 years just cleaning up their mess."
"There's parts of the butt part left and all the top."
Craig salvaged some of this wood and quickly filled the back of his pick-up. He says the mess is more than unsightly. Some harvesters are taking only the best part of the tree and leaving 2/3rds laying on the ground.
"As soon as they hit a limb they quit cutting. That's your best firewood once you get into the limbier part, because it burns slower."
He says the mess impedes the flow of wildlife and makes the forest more likely to burn.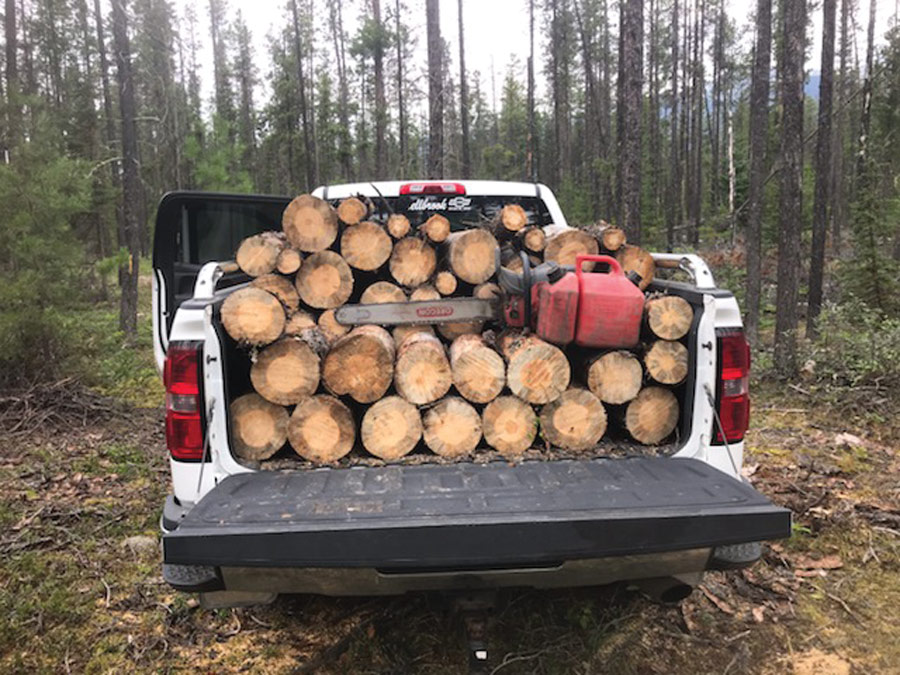 "It's a fire hazard they're leaving behind because they're leaving all kinds of ground fuel."
He wants people buying firewood to be aware of the issue and to make sure the person they're buying from isn't leaving waste.
He says people can check to make sure that the firewood load contains the round limby parts to indicate the seller harvested the whole tree.
He says there are good firewood sellers too, some of them leave the area looking as if it was a park, burning the limbs at the right time.
He said firewood buyers should find out who does a good job and buy from them.