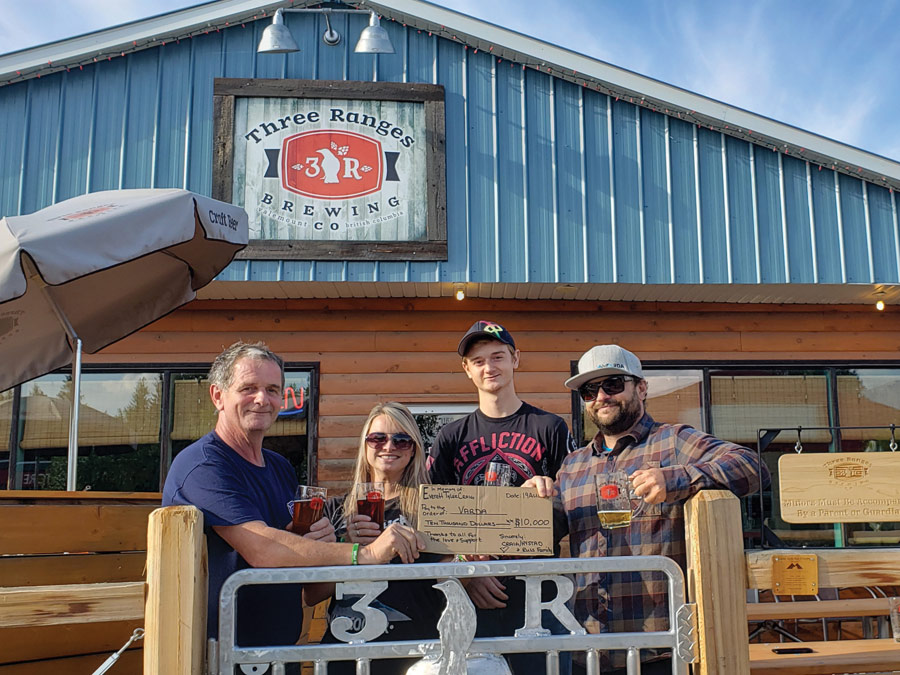 By Andru McCracken
---
Funds raised to memorialize Everett Tyler Craig will be used to build an epic feature on the Valemount Bike Park's newest run.
Craig died at just 29 years old in a snowmobile accident this spring and was a vibrant and vocal part of the community as well as an advocate of the bike park.
An online fundraiser raised close to $10,000 to pay tribute to the young man.
Last week his family and friends said the entire amount would be used to make something great happen at the park. Andreas Thoni of
Robson Energy Services is building the trail and the feature, which is yet to be revealed.
"Everett Tyler Craig was a big supporter of the bike park and loved spending time up there with his family and friends," said Curtis Pawliuk, manager of the Valemount Area Recreation Development Association.
Karolyn Russ, Craig's partner, said the memorial is fitting.
"This will serve as a great memorial to our fallen friend," said Russ.