By Andru McCracken
---
Local terrestrial television rebroadcaster, the Valemount Entertainment Society continues to buck the trends by providing local entertainment in old-fashioned mediums, namely broadcast television and FM radio.
The society rebroadcasts nine television channels and three radio stations.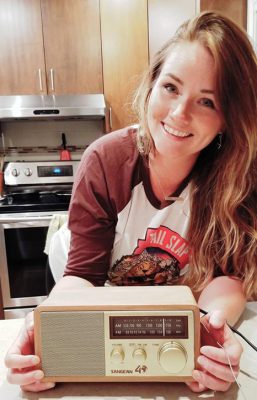 After reworking their radio gear from the ground up, the station is ready to broadcast a new radio station. And they are hoping that online feedback will help them decide which station to broadcast.
"Younger people don't listen to the radio that often, especially in Valemount, probably because there aren't that many options for them," said Peters.
Peters said the community currently has a country station, classic rock, CBC Radio 2 (classical and jazz midday and adult pop the rest of the time) and the mostly news and talk, CBC Radio 1.
Peters is looking for feedback to determine what station to add.
"We're going to put out a poll online and on Facebook," he said.
He'll also put it on the local television channel. If you are interested in having a say, consider just calling the station at 566-VCTV, or emailing [email protected]
Peters said that creating a local radio station isn't completely out of the question.
"If there was a group of interested citizens we could apply for a community broadcasting license pretty easily," he said. "CRTC wants local content, but it's a commitment."
Peters said he has been involved in community radio in Vancouver and it's a challenge to fill the airwaves.
"If you don't have the right group of people it can be a problem; it falls to one or two people and they burn out," he said. "Content is a beast and it's a constant thing."
Jeannette Lorenz was one of the people to respond to an online poll about what station she would like to see on the air.
"I would love to have BBC World," said Lorenz. "You get news around the world and really good coverage depth and so on."
Lorenz is an avid radio listener. She loves CBC Radio One programs like 'The Current' and 'As it Happens' and a variety of other shows.
"It's a very good time to clean the house; you can do something you don't need to put your mind to," she said.