by Laura Keil
---
A large portrait of Audrey Hepburn hangs on the wall at SASS studio and it isn't hard to figure out why. Valemount's new salon and spa has the same elegance, poise and freshness. As a customer walks in, SASS owner Shawna Wied is sitting with a young girl painting her nails orange and complimenting her choice of colour. Wied chats with her as she carefully dabs colour on her small fingernails.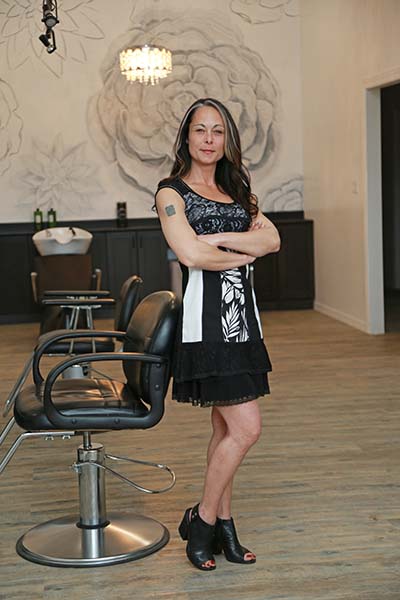 Behind the elegance is a vision that goes beyond hair and style. It's a vision 10 years in the making. Wied had to shut down her former salon in 2008 due to health issues and has planned to re-open ever since.
After the discount store Mountain Bargain shut down, Wied took over both rental spaces and spent months renovating. She commends the local contractors who brought her dream to reality and thanks her family and clients for their support.
She says she wants to share her passion and find other like-minded people to share her vision of helping people to discover their inner and outer beauty and find relaxation and joy.
Her current space boasts double-height ceilings, a massage room, pedicure room and multi-purpose room where she hopes to offer workshops and classes pertaining to the arts.
Wied plans to make full use of her space by offering different evening activities every day of the week.
Wied managed the Jasper Park Lodge salon for seven years before moving to Valemount and has 24 years in the salon business. She is now looking for people to join her team, including a massage therapist, receptionist and esthetician.