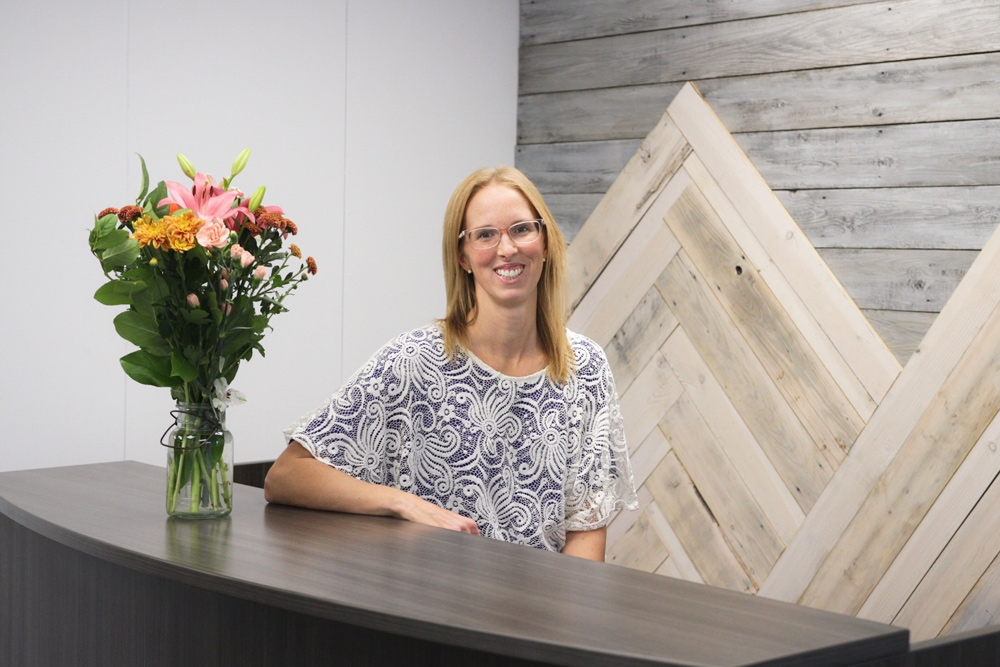 by Laura Keil
There's a new physiotherapist in town—but she's a familiar face to many.
Audrey Rose grew up in Valemount and recently moved back with her spouse and two kids to open Peak Physiotherapy on 5th Ave.
She is serving clients Monday, Wed, Fri evenings from 5-8pm, and Thursday and Sunday mornings from 8am-12pm. She chose those hours to give options for people who work during the day. Those times also don't overlap with the existing physiotherapy services offered in town by Jasper Physio.
Rose has 11 years experience as a physiotherapist and received additional training in acupuncture and dry needling for use in physiotherapy.
But her vision goes beyond just physiotherapy.
"I truly want it to be multidisciplinary in one building," she said, gesturing towards the many rooms where she hopes other health practitioners (massage therapists, podiatrists etc) set up either temporarily or long-term.
The former Valemount Learning Centre space has been renovated to include a soft rubber gym flooring where she can do exercises with clients and where she hopes to provide space for yoga classes soon.
Rose said she and her spouse Jeremy (who also grew up here) always wanted to move back to the mountains after going to school and working in Alberta for many years.
COVID-19 hit around the same time she gave birth to her second son. They began spending a lot more time as a family and not doing as many organized activities. She realized that they were perfectly capable of living in a small town where family-time and fewer activities would be the norm.
She can be reached at 250-566-4650. For more info or to book your own appointment you can visit peakphysiotherapy.janeapp.com