By Andrea Arnold
---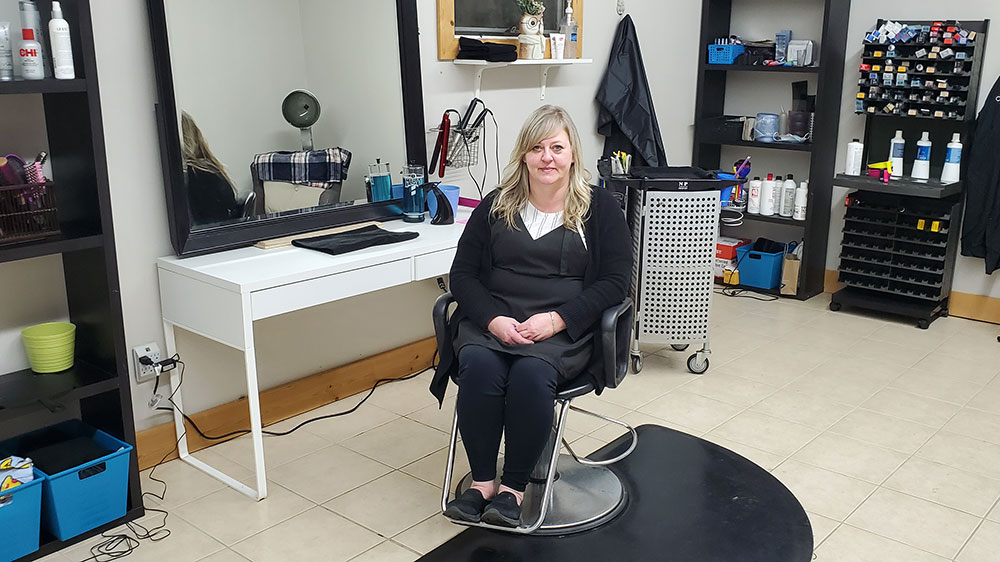 When new McBride resident Karla Fitzgerald was presented with the opportunity to open up a hair salon at 411 Main Street, she took it. Originally from the coast, Fitzgerald and her husband moved to McBride three months ago after a short time in the Merritt area. "I had a salon in our home in Merritt," said Fitzgerald. "I kept very busy. I even had former clients from the lower mainland make the trip up for an appointment."
Life in Merritt wasn't as relaxed as they had hoped, so they started touring BC, looking for a new place to call home. Shortly after their arrival in McBride during this tour, they started thinking of it as a possibility. It took some planning, but now the pair are settling into the home they plan on being in for the rest of their lives. She is excited to settle into life in the Robson Valley, and to explore on snowshoes and horseback.
Fitzgerald was not planning on setting up shop in McBride. However, after asking around, she determined that there was enough demand for another hair service provider in the area. She put feelers out for a location, and was contacted by former resident and hairdresser Michelle Gredling, who suggested her old salon location."Michelle has been great," said Fitzgerald. "She helped me get into this space as well as has directed some of her former clients to me." Gredling has also passed on information regarding colour preferences for her clients.
The appointment book at Karla's Hair Shop is filling quickly. Last week she was a bit concerned about the lack of traffic, but after a little advertising and word of mouth, she has had a very busy second week, and it looks like the trend is continuing.
Appointments can be made by contacting Fitzgerald at 778-885-9065, and she has set Wednesday's aside for walk-ins. Prices begin at $23 for men, and $30 for a ladies shampoo, cut and style. As client requests increase in complexity, the price also increases. She is offering senior discounts, and a reduced fee of $15 for a children's cut.
As she starts to feel at home, Fitzgerald says, "I look forward to being a helpful member of the community."