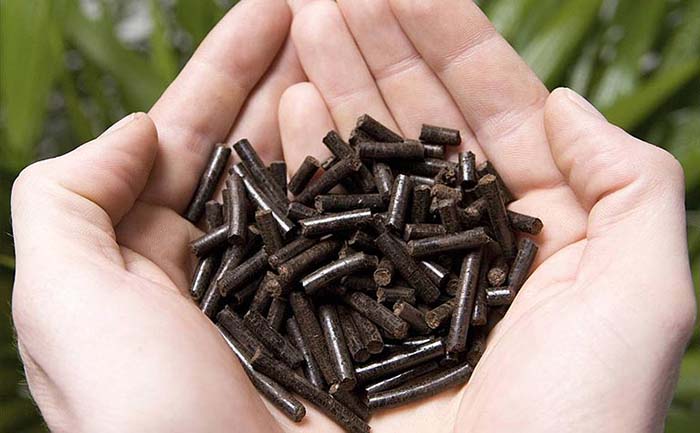 By Andru McCracken
---
Some real life pioneers will be attending McBride's upcoming Pioneer Days, pioneers in the field of biomass energy. Vice President of Boreal Bioenergy Company Glen Kindallen said that they have decided to introduce themselves to the community of McBride. Boreal Bioenergy Company is another iteration of the 4leaf Corporation that first made local headlines in spring 2018.
"It's more of a name change than anything else," said Kindallen.
The goal of their trip is to spread the word about future opportunities.
"We are laying the groundwork to populate our mill with employees," said Kindallen. "We're seeing if there is anybody who is interested in a job a year down the road."
Business case
Kindallen reports that interest from Japanese power companies, anxious to reduce their greenhouse gas emissions, are driving the development.
"They have to import the coal anyway," said Kindallen. "By using our product there is a significant reduction in emissions."
Kindallen said Japan has strong financial incentives for biomass fired energy, up to 24 cents per kilowatt.
"We have commitments from four companies in Japan and our CEO is over there as we speak negotiating others," he said. "We have letters of intent for 700,000 tonnes a year."
Kindallen said the maximum output of the plant would be 225,000 tonnes per year.
He said demand is there, and so is the funding to build the plant.
"There are a number of commercial bankers that want to do the funding for us and provide letters of credit for future build-outs as well," he said. "We basically initiated a beauty contest for funders."
Cautious optimism
Kindallen said he knows local people are cautious.
"An awful lot of people have come through with great plans," he said. "We're committed."
Kindallen said that the project would be worth $90 million.
Opening day
Kindallen said they expect the black pellet mill to open in the 3rd quarter of 2020. Black pellets, sometimes called bio-coal, are similar to the fuel used in a residential pellet stove, except for a few key features: they can be shipped overseas in open containers and they produce more heat.
The company reports that they are in the process of acquiring an already operational post and rail mill and McBride's mothballed plywood veneer plant. The sale of these facilities are not yet final.
Another view
Even though the field is still new and black pellets haven't been produced on an industrial scale yet in British Columbia, McBride does have a resident expert. Phil Marsh has been working on a similar product for his company BC Biocarbon since 2011, albeit using a different technology. He has questions about the project.
He is concerned about whether there is enough local fibre supply to produce the amount of pellets Boreal Bioenergy needs.
Further, he believes that until fossil fuel runs out, the value of wood is too high to sell as a fuel replacement to coal plants.
"Down the road it's fine, but now while the fossil fuel industry exists, the only [feedstock] cheap enough is biowaste and recycled plastic," he said.
Local opportunities
But Kindallen said they are also interested in acquiring grist for their mill, in other words, mass amounts of woody debris.
"We can use virtually anything," he said. "If you've got supply, even slash and hog fuel, we'll take it."
Kindallen said the bioenergy plant could use forestry slash piles from up to 150 km away and may help reduce the amount of smoke in the area from slash pile burning.
To find out more about the Boreal Bioenergy project and opportunities, visit their booth at Steve Kolida park Saturday June 1st during Pioneer Days.
"There will be four of us. It's going to be fun. I remember county fairs; it's always a good time," he said.