By Andrea Arnold
---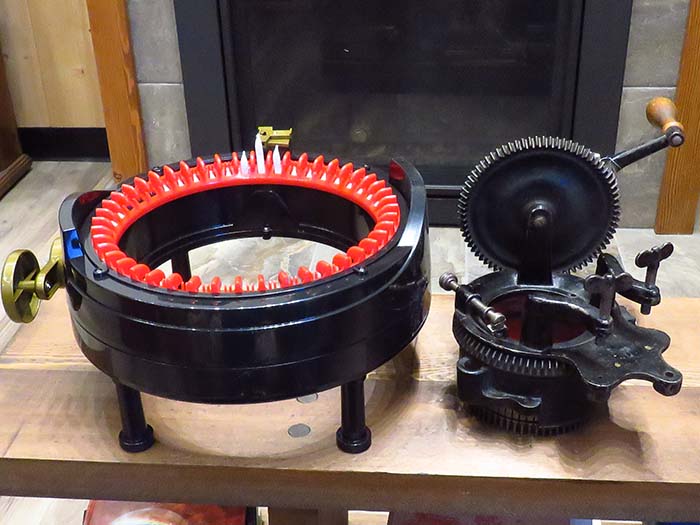 The Valley Museum and Archives in McBride is giving everyone a chance to knit a toque in just a half hour! If you are a knitter, you know that this sounds crazy, especially for beginners. However, the Museum has acquired a knitting machine that will allow you to do just that. On Friday February 15 (10-5) and Saturday February 16 (10-3), they will be allowing registered participants this opportunity.
They have on display an older, smaller version. One used to make socks. In fact, museum Curator and Manager, Heather Zahn relays a story of a local gentleman, Wayne McClinton, who had to make a sock each day before school. At the end of each week, he would have two-and-a-half pairs of socks. The machine on display is similar to the one he would have used.
Families interested in participating are asked to call ahead to reserve a spot, 250-569-3000. As there is a great deal of cranking involved, children under the age of 12 will require the assistance of an adult.