By Andru McCracken
---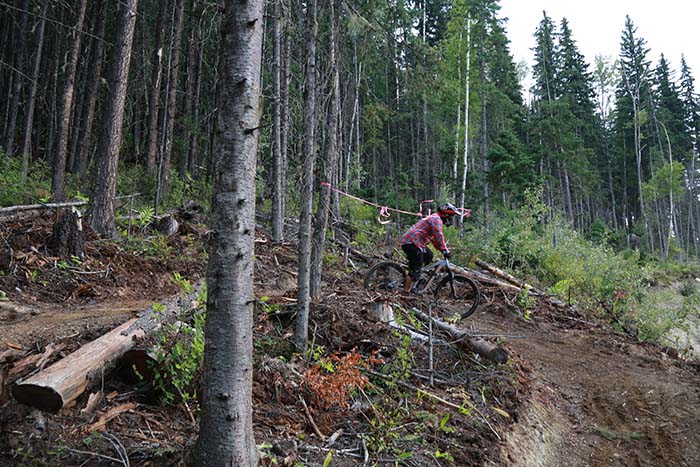 This year the Valemount Bike Park will start Phase 5 according to Valemount Area Recreation and Development Association manager Curtis Pawliuk, and it just got $10,000 from the Rural Dividend to help with the planning.
There will be more building this season, but Pawliuk says they will also begin extensive consultation about what comes next.
Pawliuk said the Master Plan developed by the Yellowhead Outdoor Recreation Association in 2011 was key to the park's incredible and rapid success.
"We would not have been as successful nor would things have come along as they have," he said. "The Master Plan is a big step in construction approval."
Pawliuk said having shovel-ready projects in place makes the process of applying for grants manageable.
"As staff, all I have to do is search for funding instead of trying to put a project together, get a consultant and then get funding. When the funding streams come up, they always request shovel-ready projects," he said.
Pawliuk said there will be new downhill sections this summer.
The long-term plan is to develop more opportunities for pedalling, making the bike park a more well-rounded experience.
"Still technical, but with more pedal opportunities," he said.