By Andru McCracken
---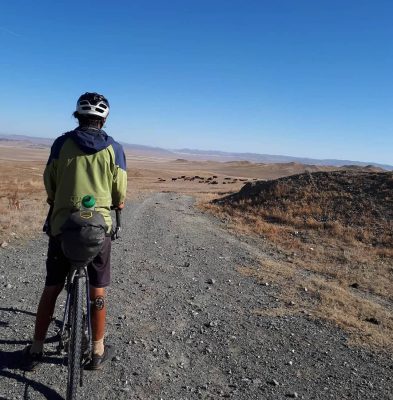 The night before he showed up in Valemount, B'yauling Toni slept in a ditch outside Avola. He donned his ultralight snowshoes, walked into the bush and dug a pit deep enough to keep the wind off his tiny tent. Then he cooked a meal and went to sleep. Toni is a little different than most 18-year-olds. He loves his bike, his snowshoes and doesn't mind camping outdoors.
By the time he arrived in Valemount Jan 12th, he had traveled 29,500 km around the world. On his bike. He's now on the home stretch to Saskatoon, and with any luck he will beat the world record for the youngest person to circumnavigate the globe on a bicycle.
Toni grew up poor. His family didn't own a car.  He was home-schooled until Grade 8 and his father encouraged his kids to learn and grow on their own and pursue their passions. Toni did. His passion was sports. He and his dad would travel all over their hometown of Saskatoon by bicycle to participate. All of the household income went to sports equipment and sport opportunities. Before long Toni would begin to cycle sports on his own.
When he entered school for the first time in Grade 8, a resource teacher assessed him. His school skills were terrible. Toni reasoned to the teacher that his performance was low because he didn't have instruction yet. His resource teacher told him she had seen others like him, that he wouldn't amount to anything and would struggle his whole life. Toni finished Grade 8 with flying colours dominated the honour roll throughout high school.
But that experience left a mark on him.
Toni conceived the trip because of his passion for an outdoor adventure program that caters to kids with alternative learning styles.
In Grade 11 he was given a scholarship by an alumni association to attend outdoor school.
"It's a program that lets kids learn outdoors. The money goes towards letting low income kids pay for tuition," he said.
As a low-income student, the fund paid for his tuition and now he's paying it forward. But he is also raising awareness and support for Outdoor School because it recently underwent budget cuts that halved the number of kids who can attend.
"[This trip] is a way to show that the community really supports this program," he said.
When asked how his family felt about his round the world trip, Toni said he has their full support.
"My dad is all for this. He's worried because I'm doing it solo, but he's very supportive of adventure and that kind of stuff," he said.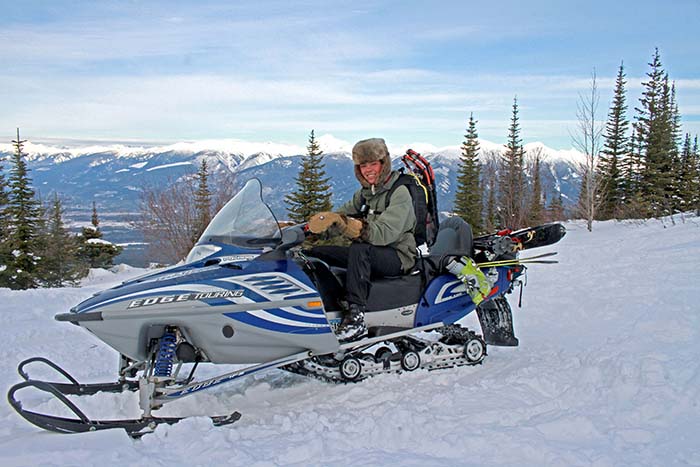 His first solo bike trip was at age 15 between Saskatoon and Vancouver. In 2017 he did the Tour Divide, 4418 km from Banff to the Mexican border. It's billed as an extreme test of endurance, self-reliance and mental toughness. He completed the Tour Divide on a bike without suspension.
In the winter season Toni is only able to make about 150 km each day.  He expects to be back in Saskatoon by January 20th, roughly seven months after he started.
Watch his video about why he is riding below (including some shots of him with sheep in the Mongolian desert!).
To learn more go here: https://www.gofundme.com/biking-the-globe-4-better-education?fbclid=IwAR0lWIMcamAEaPlPbsz-7h10BMg5e9RenSUreT4COBX7nHN0S8ptV7gQ3bU