by Goat Staff
---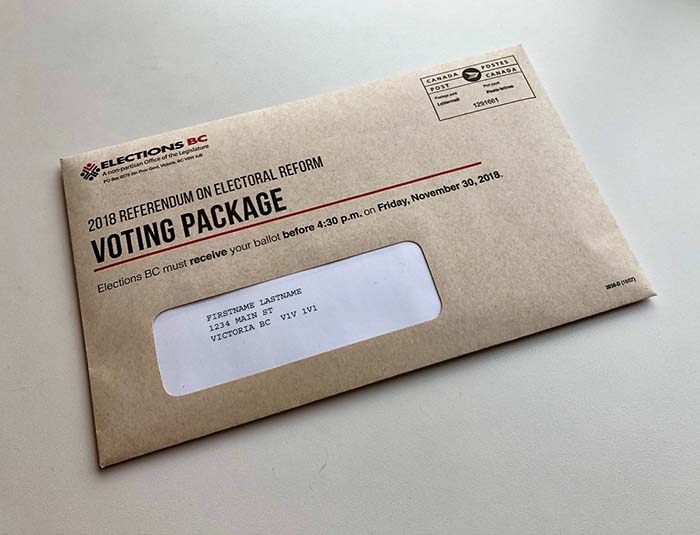 Elections BC has now received close to a third of eligible votes in its electoral reform referendum and has extended the deadline for receiving ballots.
Last week, Elections BC extended the deadline from Nov. 30 to Dec. 7 because of the Canada Post strike.
The morning of Nov. 26th, an estimated 1,060,000 referendum packages had been received by Elections BC, which reflects approximately 32 per cent returned (out of 3.3M eligible voters). This does not include packages that have been received by Canada Post but not yet transferred to Elections BC.
In the Prince George Valemount riding, some 8,864 ballots were received by Monday out of 34,618 eligible, which amounts to 25.6 per cent.