by Andrea Arnold
---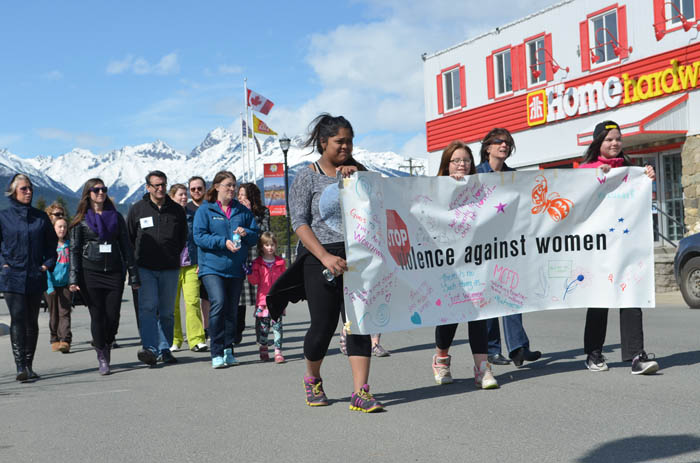 On Friday, December 7, 2019, Robson Valley Community Services and Police Based Victim Services held the 28th Annual Awareness Walk. The anti-violence team collaborated with the White Ribbon campaign to help support the global movement of men and boys working to end male violence against women and girls.  The event is held each year as close as possible to December 6th the National Day of Remembrance and Action on Violence against Women in Canada (established in 1991). This day marks the anniversary of December 6, 1989 when 14 young women lost their lives at the hand of a single man who targeted women at L'Ecole Polytechnique de Montreal.
Safe Shelter Coordinator and Program Manager Adrien Hooper says that this annual walk is a worthwhile endeavour to remember the tragedy.
RVCS hopes that by holding this walk each year, people realize that violence against women persists and small communities are not immune to the problem. The yearly event sets aside time for people to join together and recognize this fact, and to commit to help girls and women in the community feel safe.
Penny Rivard of Stopping the Violence Outreach at RVCS says that people need to realize that men are impacted by violence as well.
"Those who aren't offenders can still be labeled as a potential threat. Those who are victims have a difficult time coming forward and are often not heard."