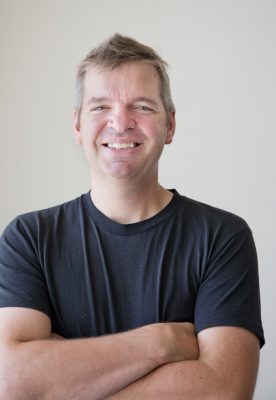 by Andru McCracken, Editor
---
In a small town, we're sometimes called to help someone who has suffered an unfortunate blow. We often know the person and our contribution can make a difference. My family was once a beneficiary of just this thing when we were impacted by cancer. Not only did it provide solace and help to our family, but for us kids it coloured our world.
Baking a casserole, a cash donation, a gift of furniture and help with babysitting is really critical at this time, and there are other kinds of giving too.
There is a kind of giving that speaks to the present and to the future. It's less urgent and harder to do. It's doing the work of making the community a better place in advance of any tragedy, or in this case, in the midst of it.
In this week's report about the trailer fire on 4th Avenue, two ideas well up within me: Helping this young family make it through what is going to be a very tough time, and improving the quality and amount of housing stock in Valemount, for this family and others like them.
As you can imagine, one is a lot easier than the other. Will this family find a warm, safe home for the winter and beyond? It's an open question.
New energy efficient affordable housing can help people from living in unsafe conditions and help more residents get ahead.
When you don't have to worry about using a space heater to prevent the energy hogging furnace from kicking in, you are safer. Having more places to live can help landlords keep their homes in good shape.
Currently the Valemount Affordable Rentals Society is working hard to develop new rental homes. It is a great first step and by no means a small one. The village's housing committee (which is looking for new members by the way) has been working on housing too and, so far, they've kept the door open to home ownership.
I know some people love renting and rentals in general. I much prefer to own (I do) and I think (I know I have a bias here) that homeownership is something we should encourage.
We are close to adding new rentals to the market. But are we anywhere close to having affordable home ownership in Valemount?
As far as I can see at the present moment, the only new homes being built in Valemount are of the luxury kind.
Can a single mom raising two kids purchase a luxury home? Probably not, but I honestly believe they could buy a modest, energy efficient home.
Back when energy was cheap, mobile homes were the answer to the same problem. They were inexpensive and affordable to heat. But now we need to factor in the dramatic price increase of heat relative to our wages.
I think we have the opportunity to do this kind of caring for our community. There is no sense spending all our energy collecting limitless firewood, buying heating oil, burning propane and pellets and sending money off to BC Hydro. Everyone in the community should have a shot at owning a well-built home. One that is safe and doesn't cost a bundle of cash or time and energy to heat.