by Andru McCracken
---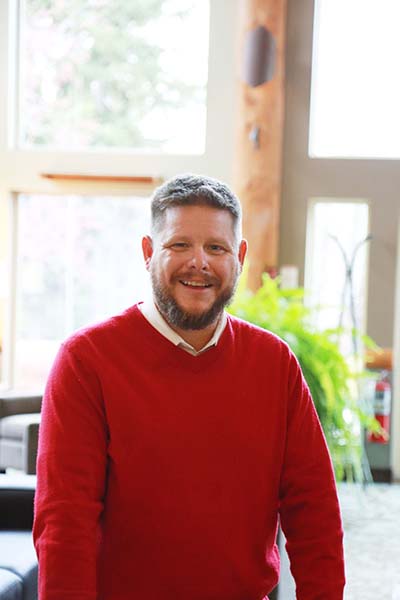 The Best Western Plus Valemount Inn & Suites has a new manager, and he is stoked on Valemount.
"The mountain biking, the skiing, the lifestyle, the people. Who wouldn't want to be here? It's amazing," said Tony Bielec.
Bielec is a long-time Jasper resident, and he and his family have had their eyes on the Robson Valley for years. When the position of general manager of the Best Western came up, he jumped at the opportunity.
The price of real estate in Jasper, their unique 'need to reside' clause, the difficulty retiring there and the crush of a hectic summer season in Jasper all made Valemount an attractive place.
He said the National Park is a wonderful place to live, but it comes with some baggage.
"Maybe you don't want people wandering home from the bar throwing beer bottles in your front yard or kicking the mirror off your truck," he said.
Tony said he is enjoying having chickens, and his wife Robin is looking forward to owning a horse.
"You want to experience the things that you love to do and that's not always available in Jasper," he said.
Bielec moved to Jasper from Ontario in the 1990s. "I'm a chef by trade," said Bielec, "I went through the chef's apprenticeship and spent a lot of years in food and beverage."
Four years ago he bought a property in Tete Jaune. He has two grown children, and his wife Robin will move in the spring.
Although he says he's a long way from retirement, he considered the long term when moving to the Robson Valley.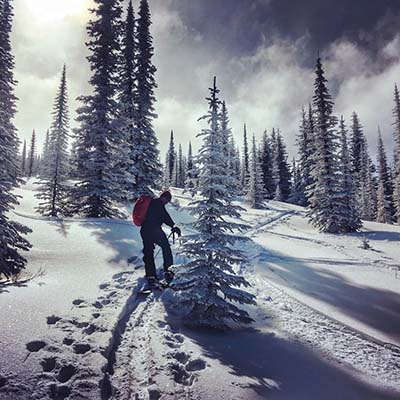 Now Bielec is ready for winter to begin.
"There's no better feeling than standing at the top of Canoe Mountain on a sunny day looking down the valley with a fresh line in front of you," said Bielec, of snowboarding. "It's my passion."
And this passion is going to be the cornerstone of his recruitment strategy for staff at the hotel. He believes attracting people to Valemount for it's plethora of outdoor activities is the way to go.
Smooth Transition
Bielec said he was getting lots of support from former general manager Christine Latimer.
"She's committed to making sure that I'm settled in and to make it it as smooth a transition as possible," said Bielec.
He said Latimer has built up a good team over the years and she wants to make sure the hotel is in good hands.
Community involvement
Bielec said that the hotel has long been a pillar of the community, but he hopes to get locals involved in the hotel. Bielec was the brains behind Jasper's popular Whiskey Wine and Hops Festival and has long helped with their chili cook-off.
Bielec believes great things are in store for Valemount.
"I'm really excited for the community," he said.
He doesn't think it will become as busy as Jasper, but he does believe there is room to grow the tourism industry.
"I think eventually it's going to blow up and it's inevitable," he said.