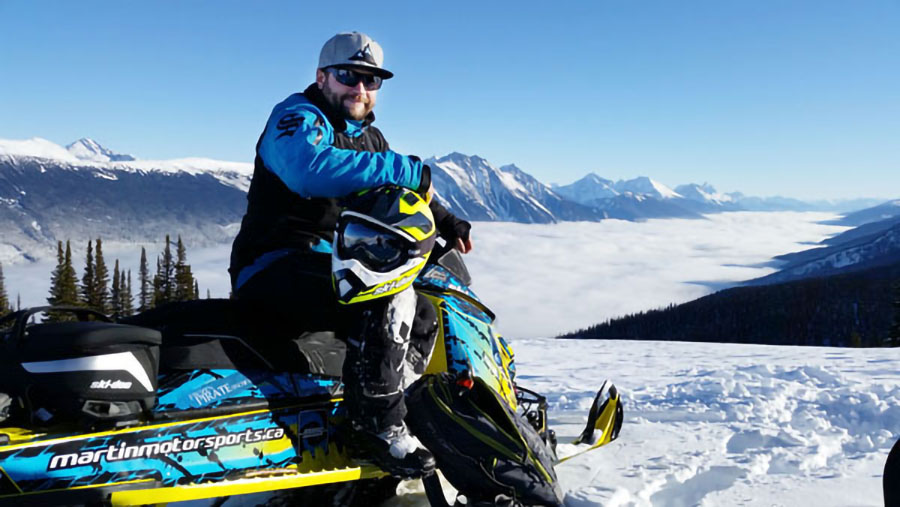 By Michael Piasetzki
Winter enthusiasts may be wondering if there will be space at the inn over the holidays and beyond, as pipeliners occupy many, if not most, of the available hotel and B&B rooms in Valemount. But local hoteliers say they plan to keep rooms aside.
"Absolutely," said Tony Bielec, general manager of the Best Western Plus Valemount. "We will have certain rooms set aside for transient guests both during the holidays and winter months. I can't give you an exact amount of how many rooms will be available but we understand it's a concern which we've addressed."
The Trans Mountain Pipeline expansion project has touched many local industries and from the perspective of hotels and bed and breakfasts, the result has been very positive. Vacancy rates are currently at almost zero and most hotels and bed and breakfasts are pretty well booked for at least the next few months, aside from the pipeliners' holiday break between Dec. 20th and Jan. 3rd.
But Darcy Patara, general manager of Canada's Best Value Inn Valemount concurred there will be rooms set aside over the coming months for sledders and cross-country skiers who like to eat, drink and play in Valemount.
"We have been dealing with these tourists for many years now," said Patara. "We remain loyal to them. We are going to be saving rooms for them. It is a little hard to predict how many rooms will be needed, though. The amount of rooms we book for crews who work on the pipeline sometimes changes by the week or month. Some workers are around for a week or a month or longer depending on the circumstances. Sometimes their jobs only go to Hinton or Clearwater. So it's always changing."
When asked about the possibility of increased room prices during the upcoming season due to high demand, Bielec quickly said no.
"Our room rates will remain the same as usual during the winter season for tourists," he said. "We are not interested in gouging anybody just because the demand for rooms will be high with the pipeliners around. We understand we have a long-term gain here. We've been seeing these tourists for years and years. We also understand these tourists will be spending money in businesses around the village, and thus our decisions could impact the business needs of the community."
Curtis Pawliuk, general manager of the Valemount Area Recreation Development Association said he hopes the hotels come through with promises to have rooms available for tourists during the coming winter months.
"It's an awkward situation for everybody to be in," he said. "From VARDA's perspective, a lack of rooms could affect our trailhead user numbers which could affect our grooming operations, our seasonal staff and have a very big effect on our operation. Hopefully, there will be enough hotel rooms available. Right now, we just don't know. We're in a wait and see situation."
Ruth Hanus, who runs the Slippery Slopes Bed and Breakfast in Valemount along with partner Graham Winsor said she is aware that tourists will be looking for rooms to stay in Valemount over the coming winter months but was quick to point out that B&Bs don't usually suit their needs.
"They tend to gravitate more towards hotels where they can party and use the facilities that are offered such as swimming pools and saunas," she said. "We offer more of a home environment suited to those who prefer quiet stays. We've been able to welcome the pipeline workers and will continue to do so over the coming months."
However, Hanus pointed out that she and Winsor will try to keep some rooms open during the holiday season—when the pipeliners leave for home—for travellers.
"For instance, what if there's a major road closure as a result of a significant accident over the Christmas season?" she asked. "Where would people stay for the night if they're stuck and there are no vacancies in Valemount? That's a real problem we're concerned about."