by Andru McCracken
---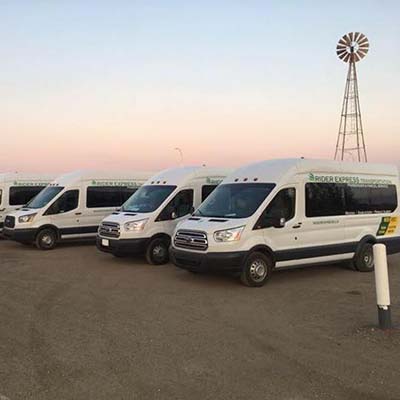 When I called the office of Rider Express Transportation, Leonard Siemens answers the phone on the first ring. I ask to speak with Firat Uray, the company's owner.
Siemens tells me: "There's two of us involved."
As of October 15th, Siemens said Rider Express will be offering bus services on Trans Canada Highway 1 where Greyhound will leave a gap when it shuts down at the end of October.
"Initially we'll start with Highway 1 to Kamloops and then take the Coquihalla down to Vancouver," said Siemens.
Siemens said that adding the Trans Canada route will double their number of busses, and they have plans to bus through Valemount too.
"Once we get going we'll switch over to the Yellowhead," he said. "If everything goes well, in could be within a month after [the other route is started]."
In their application to BC's Passenger Transportation Safety Board, Rider Express Transportation said they plan to provide passenger service between BC, Alberta, Manitoba and Ontario.
Rider Express has only been in existence since last July, they began operations after the province of Saskatchewan closed the Saskatchewan Transportation Company in May 2017. The began using mini busses to shuttle passengers between some of the larger centres, like Saskatoon and Regina. Currently they serve Prince Albert, Swift Current and Moose Jaw as well and their fleet is growing.
"This service is in high demand with Greyhound closing," stated Firat Uray in his application to the Passenger Transportation Safety Board.
When asked how Rider Express would be able to make the routes pay where Greyhound didn't, Siemens laughed.
"Keeping your costs down, sir!" he said. "We're not going to be paying drivers 40 and 50 dollars per hour. We're going to be changing the dynamics a bit."
Siemens said the busses would only stop in small towns provided people there had bought a ticket.
"Stopping takes a lot of time and effort," he said.
He said they'd offer freight services too.