By Andru McCracken
---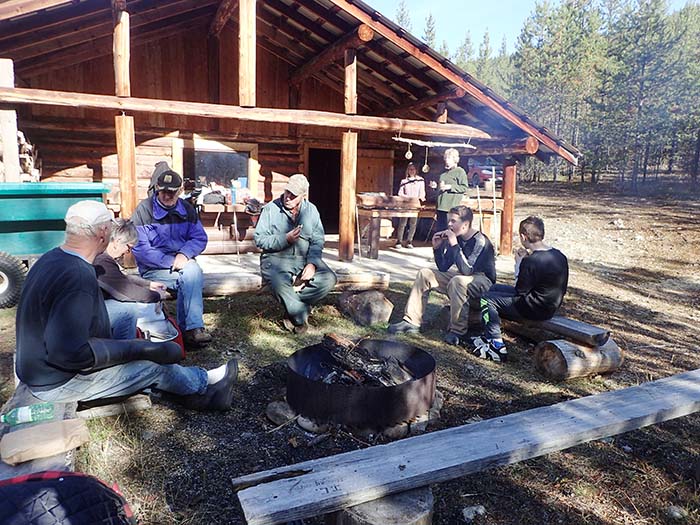 The Yellowhead Outdoor Recreation Association held a work bee recently to prepare the Camp Creek cabin for winter.
Association president Patricia Thoni thanked the volunteers for their work, especially Rhondi Hurlbut the lead volunteer tending to the cabin.
Thoni said the cabin is wonderfully equipped and underused.
"It has a little creek there," said Thoni, "Over the years we have had four really good beds and mattresses. The kitchen is set up and you can cook pretty easily there now."
Thoni said that a better wood stove will be installed there soon.
The cabin is only a 2.5 km ski in from the parking lot and there are groomed cross country trails right outside the door.
"We should make people more aware of it," said Thoni.
Hurlbut said she really loves the cabin and called it a hidden gem.
"Patricia has been sending people there if McKirdy is booked, or the access is too difficult," she said.
"It is surprising how many locals use it."
Hurlbut supports making the cabin more well known, as it means more people to help look out for it and help maintain it.
"If we want to hold on to things they have to be used, but I wouldn't like to see it overused," she said.
If you'd like to stay at the cabin, get in touch with Thoni at the Caribou Grill 250-566-8244.