By Andru McCracken
---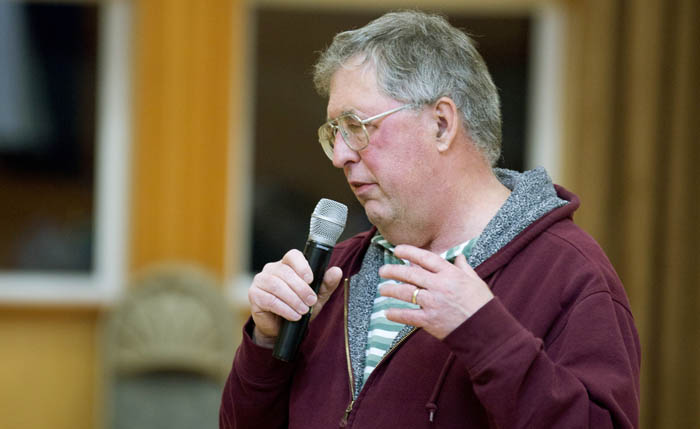 The McBride Community Forest Corporation (MCFC) has not renewed Eugene Runtz's contract.
Runtz has been the general manager of MCFC for one year as of October 2nd.
Runtz made the news public on Sunday morning on the Facebook Group McBride Discussion Board:
"McBride Community Forest Corporation (MCFC) has expressed the concerns of citizens that my role as manager of MCFC while running for mayor of McBride poses a potential conflict of interest. To protect the integrity of MCFC and the election process in McBride, the Board of MCFC has not renewed my contract as MCFC manager. This will remain in effect until the results of the election are known."
Chair of the community forest Joseph Rich said that there is a concern that having the manager as mayor may not be in the best interest of the community forest.
"From the board's perspective we would just wait until the outcome of the elections before we made any decisions," said Rich.
"It's us trying not to be any more political than we absolutely have to."
Runtz acknowledged the board's concerns as legitimate.
"I agree with that decision and am dedicated to assuring that MCFC be a community forest not a McBride forest while acknowledging that the Village of McBride is the sole shareholder of the corporation," he said.
Runtz said that if elected he would re-evaluate the possibility of renewing his contract and have a legal document prepared to outline his obligations as mayor and as manager of MCFC.
"It will clearly list the processes necessary to assure that I am prevented from behaving in a conflict of interest manner."
He said the document would be public and citizens would have the opportunity to evaluate this behavior.
Rich said they haven't made any decision about whether or not they would rehire Runtz if he is elected as mayor.
"This gives us an opportunity to work through it," said Rich.
On the whole Rich said that board has "not been disastisfied" with Runtz's work.
"The Community forest is moving ahead. Gene has helped us move ahead, not backwards," said Rich. "We are looking forward to the outcome of the mayoral election and working with the next mayor."