by Andru McCracken
---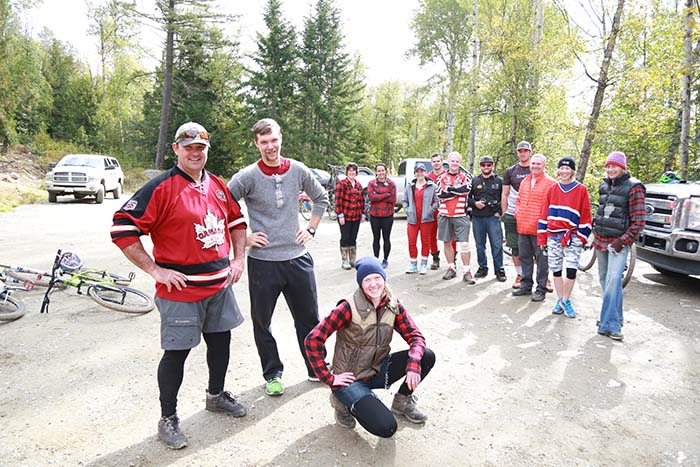 The Robson Valley Mountain Bike Association hosted a big event on the weekend: their Redneck Duathlon celebrated the running trails and also a brand new intermediate mountain bike flow trail they've call 'All-in.'
Competitors came from as far as Edmonton to participate in the event.
Two riders, Karsten and Geoff, Edmonton-based oilfield workers were delighted with the event and thanked the organizers for having them. They competed in full length coveralls.
Runners showed up in Redneck attire despite the demands  placed on them for the day. One couple, Peter and Michelle Gredling, competed in full length matching underwear.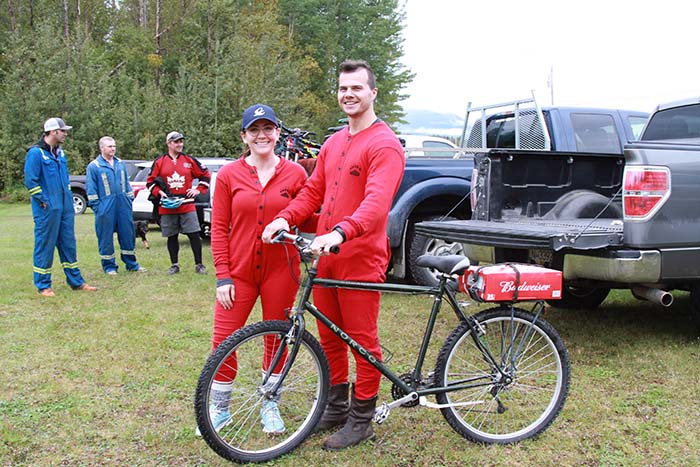 Peter's bike had a case of Budweiser fastened on the back.
The new trail All-in is fast and flowy with advanced features on the side, akin to the Valemount Bike Park's Bacon. It rockets through all sorts of terrain but provides the rider with a very smooth wide trail, despite rocky terrain. This complements a host of other trails featuring more technical riding, a throw back to mountain biking of the 90s.
McBride has made wise use of its Mountain Trail Network, and many at the event spoke about the certain impact it would have on outdoor culture in the community.