by Andru McCracken
---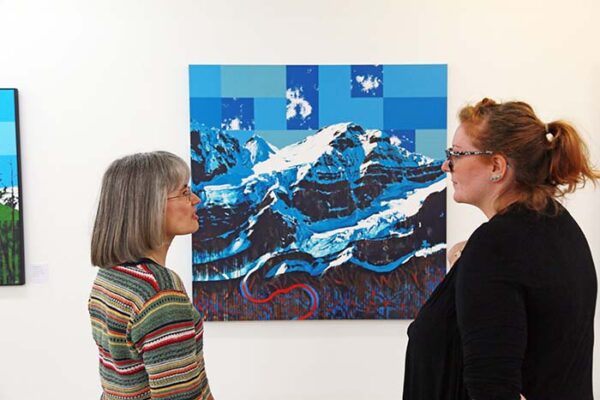 Rachel knew her father Trevor Jones would die before she would be able to come back home to see him. She was pregnant with her son and unable to travel. So Rachel and Trevor talked about what she could do. They agreed to host an exhibition of his work.
That happened this past weekend in McBride.
Together Norma Stromberg-Jones and Rachel went through their vast collection of Jones' work to decide what should be displayed. Then they fixed and painted the walls of the old McBride Library to set the scene.
Rachel said her father took time with the small things. It was important to do it right.
"It was therapeutic," said Rachel, as the exhibition was coming to close.
She, her husband and infant son Arthur made the trip to McBride from their home in London where she works as an artist.
Rachel is a graduate of the Emily Carr University of Fine Art and, like her father, works as an artist.