by Laura Keil
---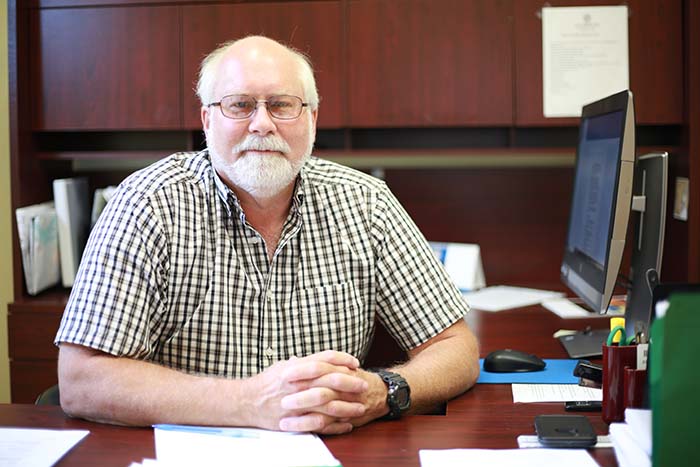 The Village of Valemount has appointed an interim CAO until after the municipal elections and he's a familiar face.
Doug Fleming had his first day at the Village office Monday. Fleming worked for the Village for six years under Mayors Jeannette Townsend and Bob Smith from 2003-2009.
He worked as CAO for the Village of Chetwynd between 2009 and 2017, but retired last June and moved to Merritt.
He says he got a phone call about the position and said he would entertain a short-term position with the Village of Valemount. Fleming accepted a 6-month contract.
"I thought it would be something worthwhile to do on a short-term basis, sort of help out the community and also help out myself with supplemented income. When you're retired, you find your means are more limited."
"I knew the municipality and the staff and some of the issues from a few years back, not so much currently, and I thought it would be a good fit."
Valemount Mayor Jeannette Townsend released a statement Tuesday:
"On behalf of the Valemount Council, I am pleased to announce that Doug Fleming, former CAO 2003 to 2009, was selected to serve as Interim CAO commencing July 16, 2018 to January 15, 2019. Council, Staff, and I extend a warm welcome to Mr. Fleming, and look forward to working together again."
Fleming says it feels good to be back.
"It feels different," he said. "A lot of things have happened over the last few years."
Fleming says he will take his direction from Council and staff on projects that need attention.
"I don't have any plans to introduce ideas or issues myself. It's really keeping the wheel moving along."
He said on Tuesday that he and Village staff have already had meetings on municipal planning issues.
"The community is poised for some potentially big developments."
Fleming's 6-month contract will allow the next Council to hire a permanent CAO. The municipal elections occur on October 20th, 2018.
The current Council has struggled to retain a CAO. The previous CAO Adam Davey left this spring after a year at the Village. Previous CAOs under the current Council include Mark MacNeill and Anne Yanciw as well as a handful of interim CAOs to help with transitions.