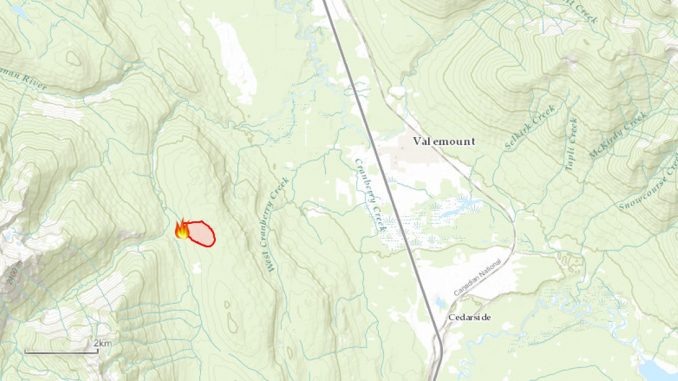 By Laura Keil
A wildfire that grew to 45ha just 5km west of Valemount is close to being contained, according to the PG Fire Centre.
Information Officer Forrest Tower told the Goat Friday morning that they haven't put a containment number on it, however the fire has a machine guard around its entirety.
"We have 24 firefighters on it and, with the rain, they are hoping to change the status of the fire to Being Held soon which means that with existing resources the fire is not going to spread past existing perimeter and guard."
The fire began Tuesday night during a lightning storm and became an impressive inferno highly visible from town on Wednesday afternoon.
Continuous rain last night and today has helped quell the blaze.