by Andru McCracken
---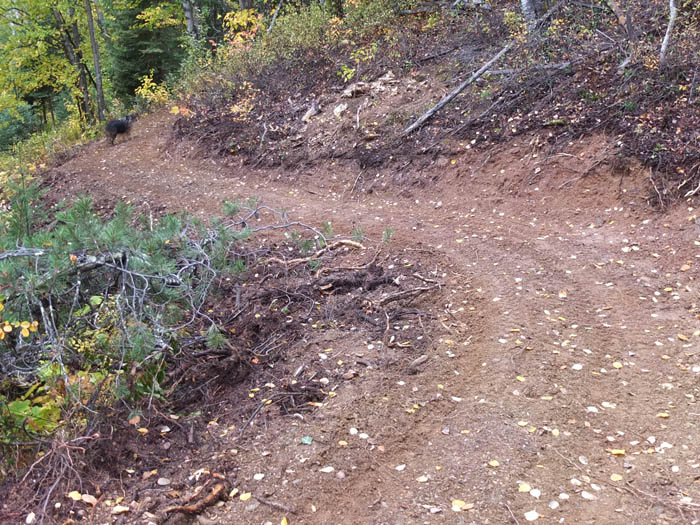 When asked about the status of the new machine-built mountain bike flow trail, Hal Anderson of the Robson Valley Mountain Bike Association said they had fired their contractor and there was nothing to see.
Thankfully, he was joking, but there's a reason he wants to avoid publicity.
Anderson said although sections of the new and as-yet-unnamed trail are finished, it's not ready to ride. With only a few trails open and those are 'extremely dangerous.' Hal wants to hold back the masses of curious mountain bikers until things are ready. Also, there's an artistic principle at play.
"These guys are like artists, they don't want people to see it until it's done," he said.
Anderson expects to open the first half of the trail in three weeks.
"Golden Dirt Trails have done us wonders," said Anderson. Golden Dirt Trails is a North Shore trail building crew led by Patrick Podolski.
"Patrick and his crew are so easy to deal with and awesome," said Anderson.  "After a 10 hour day he comes and helps us with our existing trails. I don't know how much luckier we could get."
Podolski and team built a very unique advanced trail in Valemount called Coaster.
Anderson is stoked about the intermediate level trail, which is designed to be safe, but contains Whistler-sized berms for the risk takers.
"This is going to be a highlight reel trail," he said.
Far from ending their foray into mountain bike trails, Anderson said they are just getting started.
"Our volunteer base and ridership is growing," he said.