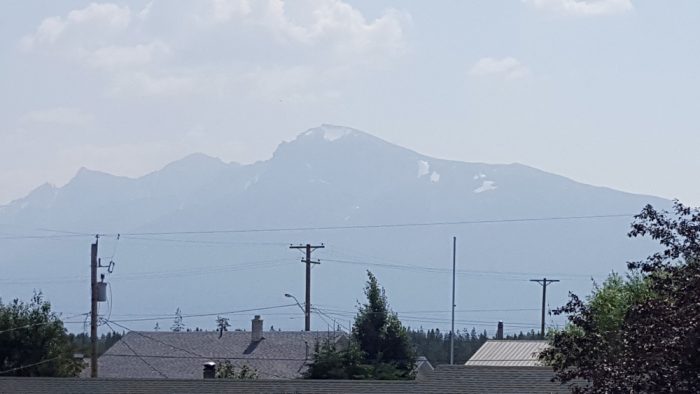 By Laura Keil
Smoke continues to drift into Northern BC from wildfires in northern Europe and Asia, including in Valemount and McBride.
A Smoky skies bulletin has been in effect for the Yellowhead Region since Thursday. (Yellowhead includes 60km north of McBride to just south of Valemount and extends to the northern half of Mount Robson Park).
"In addition to effects from local wildfires, large-scale smoke from distant wildfires in Eurasia is continuing to impact the province, and is now blanketing the entire interior and northern regions of B.C." said a press release Thursday from the air quality division of B.C.'s Ministry of Environment & Climate Change Strategy.
Yesterday, the Ministry said the smoke will potentially impact the Lower Mainland, coastal regions, and the entire interior and northern regions of B.C.
The Robson Valley's only air quality monitor – located in Valemount – shows 2.5 µg/m3 air quality levels have fluctuated between 25µg/m3 and 63µg/m3 over the past 24 hours. The BC government's air quality objective is no more than 25µg/m3 over 24 hours.