by Andru McCracken
---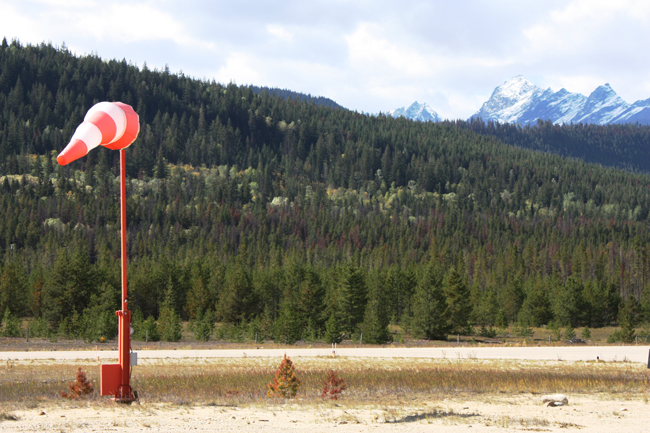 A Calgary-based geologist who owns a recreational property on Buffalo Road near Tete Jaune is voicing opposition to Valemount's proposed airport expansion. He submitted a letter to council outlining his concerns.
Mageau said he's concerned about noise pollution which is made worse by the relatively narrow valley, air pollution from increased air traffic and the long term effect of property values increasing.
Mageau grew up in Edmonton and first traveled to the valley as a child in the mid-70s in his family's converted school bus. Twelve years ago, Mageau bought property here and his family camps here in the summer. Mageau wants to bring future generations to the valley as his parents did, and it's the long term impacts of the airport expansion that concern him.
He said noise isn't likely to be an issue in five years, but that could change in 20 years. He said other remote destinations provide evidence of the potential glitches.
"You just have to do a little research on places like Jackson Hole (in Wyoming) and the evolution of that airport," said Mageau. "It affects home pricing and brings the most wealthy who can afford to fly in and fly out.
"The whole real estate market changes all through Valemount. Local people get priced right out."
Mageau is supportive of the Valemount Glacier Destinations Resort, however.
"My goal here is to ensure we don't head down a path that degrades what we all value in the valley, the pristine nature and the serenity that goes with it," said Mageau.
He notes the existing take off and landing area is above the McLennan River, which is salmon-spawning habitat.
Mageau said even without the expansion there are some measures that can implemented now to ensure noise doesn't become an issue.
He said it would be worth exploring a preferred flight path from the south, because fewer people live directly below that area.